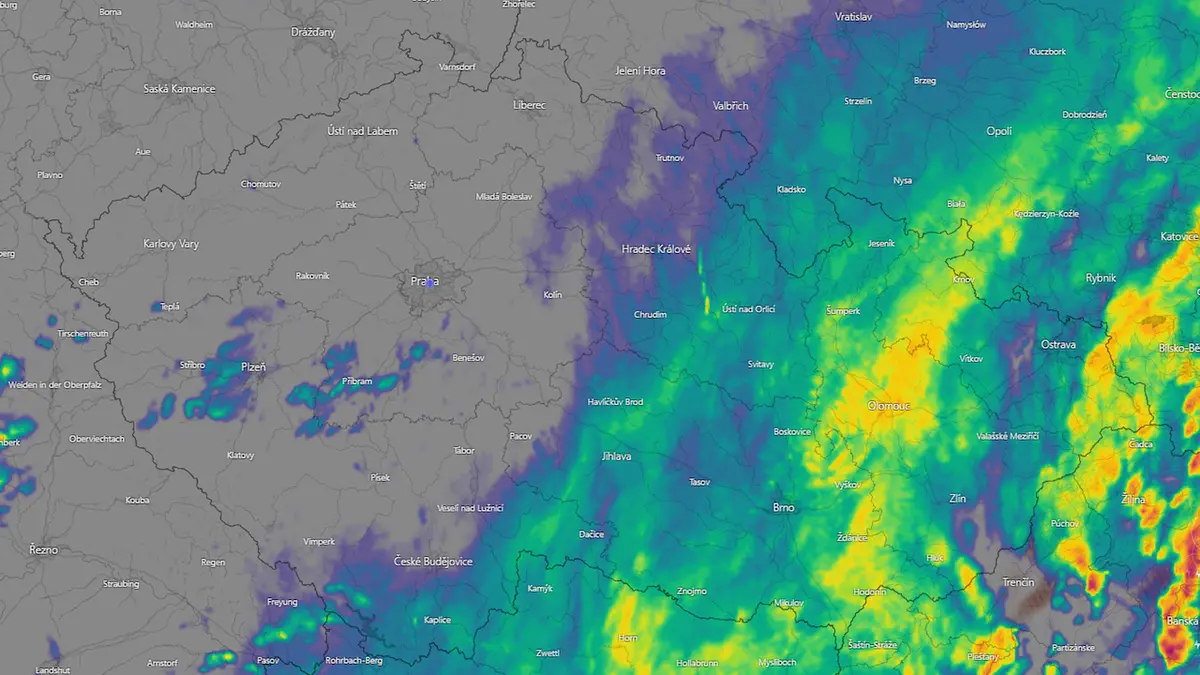 The rain hit the eastern half of Bohemia and all of Moravia and Silesia on Saturday. Precipitation clouds move gradually farther east.
Due to the fact that in the Jeseníky Mountains area it rained up to 30 millimeters at night on Saturday and up to a further 25 could fall during the day, the Czech Hydrometeorological Institute (CHMI) updated the heavy rain warning on the Saturday before noon, which applies parts of Pardubice, Olomouc and Moravian-Silesia Region.
Meteorologists expected rising levels east of Pardubice and west of the Olomouc region, which came into effect on Saturday afternoon, when the Jevíčka River in Chornice reached the first flood stage and some other smaller streams began to rise.
The situation should not be dramatic, however, the meteorologists warning is valid until Sunday six in the morning.
The hydrological forecast states that "significant increases may occur due to expected rainfall, especially in the Northeast Republic, where, due to saturation in the area, exceeding the first degree of flood activity cannot be ruled out, especially in the Třebřvka river basin"
;.
Source link