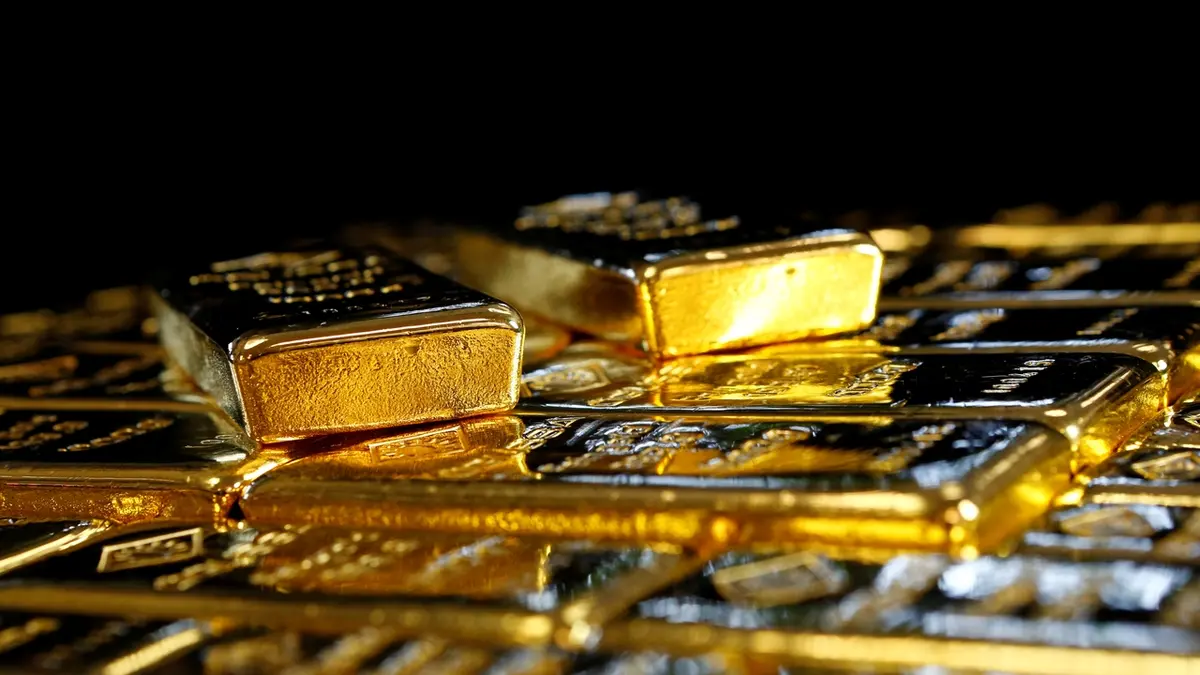 According to analysts, a correction, ie. a decline, come in the short term, but they expect further appreciation of the precious metal in the future.
"A further increase in the price of gold to $ 2,500 per ounce cannot be ruled out. In recent weeks, yellow metal has been bought with exceptional intensity by very well-informed wealthy individuals and wealthy families from around the world for fear of the falling dollar and possible global significant security confrontations. "For example, the United States and China," Lukáš Kovanda, an economist at the Czech Fund, told Práva.
The state does not control investment gold
In addition to investors from professionals or companies, gold attracts more and more Czechs who see it as a chance to appreciate some of their savings.
The interest is confirmed by domestic traders in precious metals. "Zlaťáky.cz has seen an increase in demand for investment gold in recent months, which is a logical result of global events in recent days or months that broke the ̵
6;magic' level of $ 2,000 per troy ounce," said Lukáš Jankovský, Práva . They have more than doubled in the last month and estimate that it will be even bigger in the following month.
According to another Golden Gate seller, people have started buying more physical gold and silver since March this year, an increase from year to year of three to four times in recent months.
A certain advantage of buying investment gold is that it is exempt from VAT according to European legislation, while, for example, gold jewelery or medals are already covered by a percentage of 21 percent.
But acquiring gold is not without risk. Brno police are currently handling a case in which employees of an unnamed company forged gold by mixing silver.
As a last resort, employees face up to eight years in prison. The Czech authorities have no idea how common such frauds are. The issue is not controlled by the Czech Trade Inspectorate, the Hallmarking Office or other government institutions.
"The Stamping Authority monitors the market for precious metal products. However, the so-called investment gold or investment ingots are not included in precious metal products under the Stamping Act. For this reason, their production and sales are not monitored by the Mutual Office," said Roman Kopečný.
In general, he would advise customers to buy gold from reputable suppliers. People can verify the authenticity of gold in the laboratory in the hallmarking office for a fee, but at the same time the ingot is taken out of the packaging, remelted, then it is no longer investment gold and is not exempt from VAT. From the expert's point of view, Kopečný argues with statements from traders, according to which the authenticity of gold can be recognized by its weight and dimensions.
"For example, tungsten metal has a density like gold; you have no chance of recognizing counterfeits," he added.
Traders, however, assure that the smallest ingots are not worthy of forgery. It is, for example, banknotes, they are only counterfeited from a certain nominal value. The police previously informed about the sale of counterfeit gold in farmers' trades, which those who are interested in a serious investment will probably avoid.
Source link