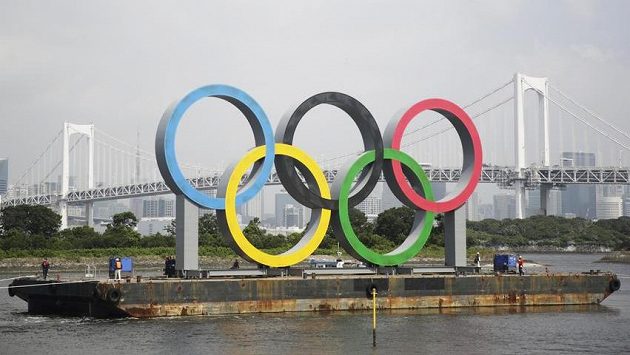 The giant Olympic rings disappeared from the port of Tokyo on Thursday, where they have been promoting the Summer Olympics planned for these days for the past seven months. Panic is in order. The organizers removed them for maintenance and plan to return them to the site in December. It should be clearer whether it will be possible to organize this sports holiday at least on an alternative date in early July and August 2021.
Today would be the fourteenth Olympic day. However, the Olympic Games were postponed in March and the 1
5 meter high and over 32 meter long circles did not last. The organizers plan to clean them and let them go through a security check before they are returned at the end of the year. "It's a little sad that they will not be seen in four months. But I take it positively that they will be clean and safe when they return," Tokyo City Hall representative Acusa Janashimizu told Reuters.
In December, when the rings are in place again, the Olympic fate in Tokyo could become clearer. Doubts arise as to whether an annual postponement will suffice. In a new interview with the Financial Times, Toširo Muto, executive director of the organizing committee, acknowledged that the global crisis caused by covid-19 would not have to be avoided in a year, but that the games would also take place with coronavirus.
The organizers work with a number of scenarios and prepare simplified games to minimize financial losses as much as possible. In any case, these will be huge, estimated at billions of dollars. The new Olympic budget should be available in October.