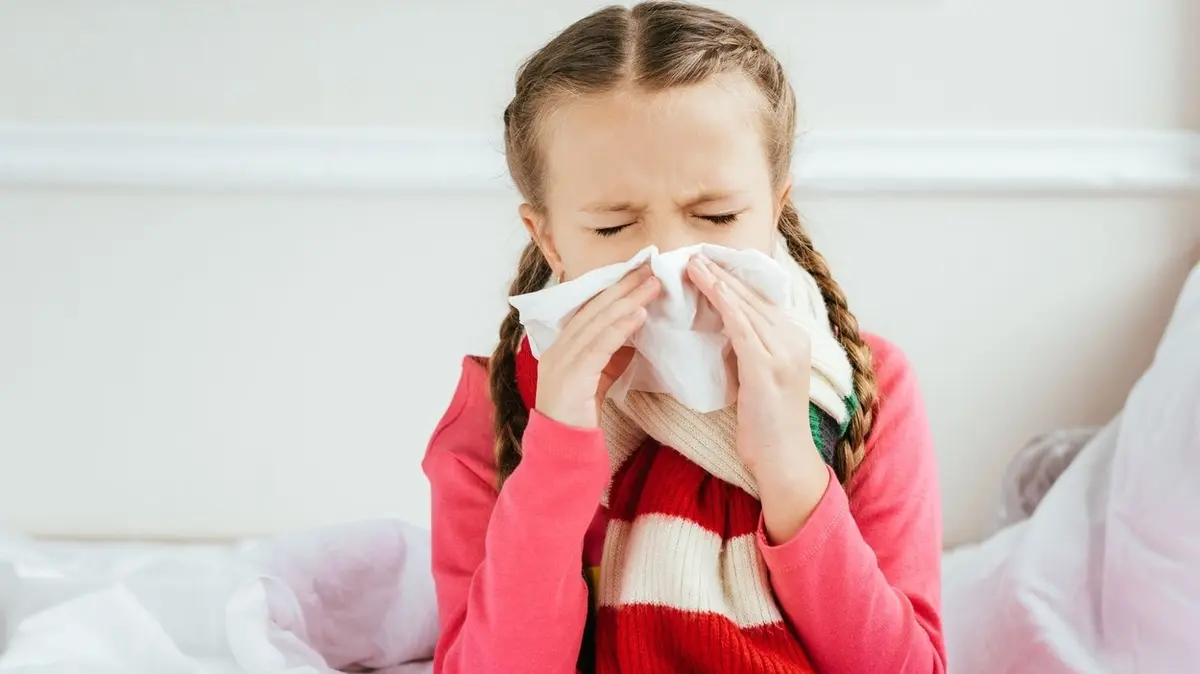 Although there is much more information on this topic today than there was in the spring, there is still great fear and uncertainty among experts. So many people think that it is practical to have some symptoms of a cold, and sometimes even pediatricians send them for tests first and only because of their negativity are they willing to examine them.
Therefore, the Czech representatives of general practitioners, together with the Ministry of Health, are now preparing instructions for doctors and the general public on how to proceed with the assessment of the symptoms of the disease.
But this is not just the case in our country, they have the same problem in the UK. Professor Tim Spector from King̵
7;s College London urges all parents, teachers and professionals not to consider colds as a symptom of coronavirus and to stop forcing children with colds to take coronavirus tests. Rhinitis is not a symptom of coronavirus.
Of the 4 million data collected from positive test subjects with covid-19, it was clear that most school children had fatigue (55%), headache (53%), fever (49%), sore throat (38%) and loss appetite (35%). Unusual skin rash also occurred in 15% of positively tested children.
Czech dermatologists then point out the so-called covid fingers, when red fingers or toes or the formation of itchy, burning or painful pimples occurs in about 5% of children.
For comparison, it is good to mention the most common symptoms of the disease in adults: fatigue (87%), headache (72%), loss of smell (60%), persistent cough (54%) and sore throat (49%).
According to Tim Spector, most children and adults did not catch a cold during the entire period of illness. Therefore, if children in particular suffer from colds or sneezing from time to time, it is completely useless to test them for coronavirus, as they simply do not suffer from covidem-19.
| | | | |
| --- | --- | --- | --- |
| Symptoms | Covid-19 | Cold | Influenza |
| Temperature | Often | Rare | Often |
| Loss or change of taste and smell | Often | Sometimes | Sometimes |
| Cough | Often | Sometimes | Sometimes |
| Fatigue | Often | Rarely | Often |
| Sneezing | Never | Often | Never |
| Severe pain | Sometimes | Often | Often |
| Cold or stuffy nose | Rare | Often | Sometimes |
| Diarrhea | Rare | Never | Sometimes |
| Headache | Sometimes | Never | Often |
| Stuffiness | Sometimes | Never | Never |
| Sore throat | Sometimes | Often | Sometimes |
Different symptoms between age groups
Experts agree that the disease manifests itself a little differently in each age group. Standard high temperature, continuous cough, loss of taste and odor rarely occur in children under 18 years and then also over 65 years.
"Interestingly, the elderly and children in principle have not lost taste or smell. At the same time, these two groups had minimal shortness of breath or cough," Tim Spector told the BBC.
The standard symptoms of the disease are therefore particularly evident in the age group 18-65 years.
"So if children have the classic symptoms of the common cold, leave them at home, but do not take them for testing," Spector concludes.
What are the symptoms of covid19
He believes that the main symptoms of the British NHS are:
high temperature – this means that if a person touches his chest or back he feels warm (so he does not always have to measure his temperature

continuous cough – when the cough lasts longer than an hour or three or more coughing events occur within 24 hours

loss or change of taste and smell
The most common symptoms:
Uncommon symptoms:
pain

Sore throat

diarrhea

conjunctivitis

headache

skin rash or discoloration of fingers or toes
Severe symptoms:
difficulty breathing or shortness of breath

chest pain or pressure

loss of speech or movement
Source link