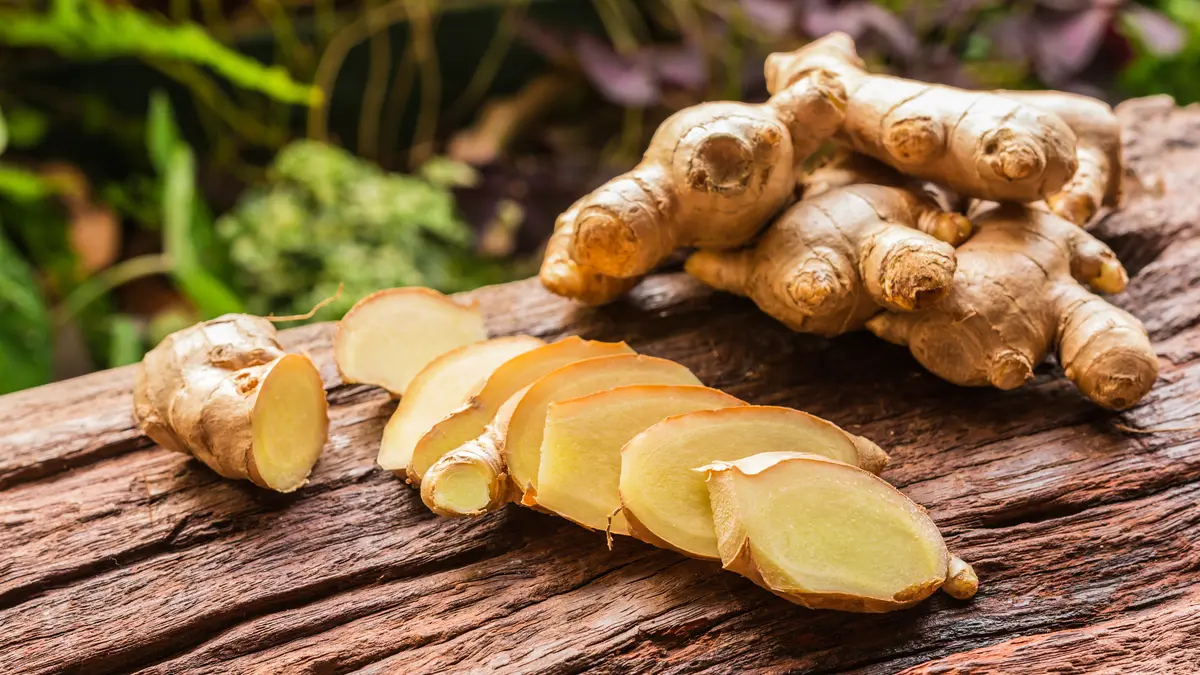 Ayurveda highlights ginger as an extraordinary remedy known to the people of ancient India and China at least three thousand years ago. In addition to its strong taste, it also has an extraordinary composition. It has a high content of valuable vitamins and antioxidants that help the body fight many diseases. Although ginger roots do not look good, they are full of vitamins A, B1, B2, B6, C and E and other valuable elements such as potassium, magnesium, sodium, phosphorus, calcium and iron.
Start the day with ginger water

In the morning, the body is like a sponge: rested after sleep and ready to absorb beneficial substances, from which it then takes energy during the day. Therefore, it is beneficial to include ginger in the diet immediately after waking up. The perfect way to get it in the morning is ginger water: boil two thick slices of ginger in three cups of water for about 5 minutes, let it infuse for a few minutes and drain. You can drink hot and cold. What is it good for?
1
. It helps you lose weight


Thanks to its ability to regulate blood sugar levels, ginger reduces appetite. If you enjoy it every morning, you will probably dream less during the day.
2. Improves skin health

Thanks to antioxidants, ginger slows skin aging and relieves skin redness. And you do not just have to drink it. "If you massage your skin with a piece of ginger, you can give it a healthy touch and a radiant color. In acne, it is recommended to rub the skin with ginger tea," recommends Radka Pamětická, a trainer for a healthy lifestyle. Hypersensitivity is always recommended to first test the effect of ginger on parts of the body other than the face.
3. Strengthens the digestive system

Do you suffer from digestive problems such as heartburn, nausea or constipation? Ginger can provide relief through its unique composition, which strengthens the entire digestive system, rids it of harmful microorganisms and promotes cleansing of the body. In the end, for example, it means that the stomach collapses a little. "Ginger in small amounts is very good for relieving nausea and generally hot flashes early in the morning," confirms Michaela Bebová, physician in biochemistry and nutritionist.
4. Fights inflammation

Ginger is known for its anti-inflammatory properties. "Fresh ginger contains the important bioactive substance gingerol, which has antibacterial and antiviral effects. For that reason, it is very good as a preventive or as a possible concomitant treatment for colds or respiratory diseases," explains Dr. Bebová. Regular consumption of ginger has a positive effect on increasing resistance and strengthening the immune system as well as reducing long-term inflammation.Ginger also helps from various pains and swellings.
5. It lowers LDL cholesterol

High level harmful LDL cholesterol increases the risk of stroke and heart disease. Ginger helps prevent this problem, which helps regulate it.
Not more than 4 grams per day

It hurts very much. Which is also the case with ginger. If you exceed the recommended daily dose of four grams of fresh or dried ginger, you may experience nausea, vomiting, diarrhea or heart problems. It may not be suitable for children or in combination with medicines for digestive or heart problems.
Source link