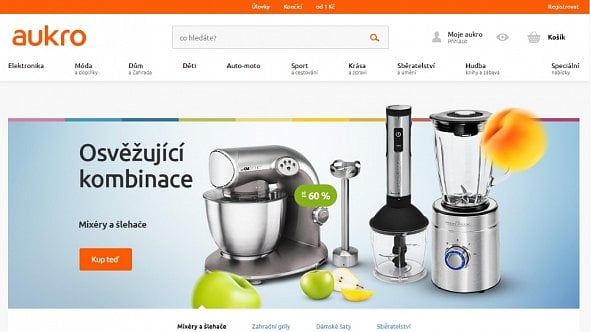 A series of proprietary changes to the Aukro.cz auction server continues. Aukro s.r.o. now controlled by the investment fund Pale Fire Capital, behind which there are entrepreneurs Jan Barta Dušan Šenkypl and David Holý . He bought a 55% stake in the company and listed Forbes as the first magazine. The transaction has already appeared in the Internet Business Register.
Remaining share in the company continues through LevTech1 s.r.o. holds the leverage technology fund, whose partner was once founder of Aukra Václav Liška . He also led a group of investors who bought Aukro from the Polish Allegro group in the fall of 201
6.
After leaving Allegro, Aukro had to switch to a new IT system, the development of which cost several tens of millions of CZK. At the end of July and early August 2017, the service was completely silent for three days to run with a brand new site and backend. Aukr's new forms immediately received critical criticism from the users because some older services were missing and some parts of the server did not work well.
According to Aukro's latest financial result for 2017, sales reported CZK 108 million and a loss of 3.8 CZK million. But this year it was burdened with the above-mentioned change in IT systems.
According to Forbes, Aukro's current transaction was valued at about a quarter billion CZK. According to the trade register, Pale Fire Capital plans to further increase its share capital and further increase its share in Aukro.
Source link