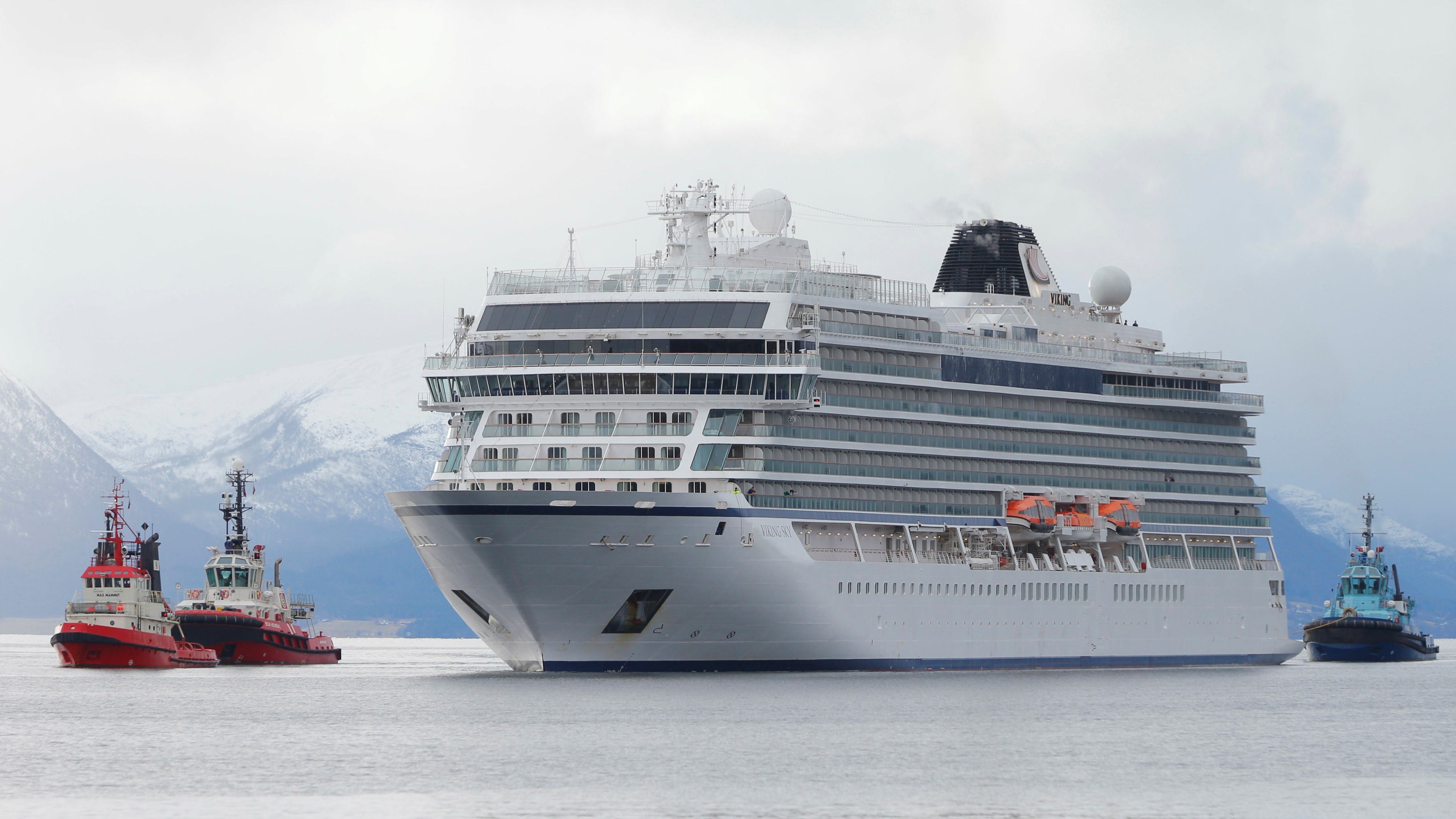 A cruise ship reached the Norwegian port of Molde on Sunday one day after the crew issued a Monday call that led to hundreds of passengers being escaped to safety.
Viking Sky rose in the harbor on Sunday along with tugboats after the hard trial that sent furniture in the ship that hit into walls, glass flying, crashing off the roof that crashes down as passengers and crew members kept on while the ship rocked side by side.
The ship transported 1,373 passengers and crew members when it had engine problems in an unpredictable area of ​​the west coast of northern Norway, which is known for rough, free water. The crew issued a Monday shell Saturday afternoon.
ROYAL CARIBBEAN PASSENGER AS FOR $ 1

0 MILLION AFTER BREAKING PELVIS UNDER 20-FOOT TRAMPOLINE CASE
Rescuers could not use lifeboats or other vessels to evacuate passengers because of the conditions that included gusts 43 mph and waves reaching over 26 feet high. Five helicopters were deployed and worked through the night to take passengers from the ship to shore. Helicopters were stopped removing passengers on Sunday morning when the ship was ready to sail to the beach.
Viking Ocean Cruises, the company that owns and operates the vessel, said that 479 passengers were fled to land and left 436 passengers and 458 crew members on board as the ship travels to the port.
"We understand that 20 people suffered injuries as a result of this event, and everyone takes care of the care at the relevant medical centers in Norway, with some who have already been exhausted," the company said.
Passengers said they suffered cuts on their hands and faces from flying glasses. Rodney Horgen, a Minnesota native who was on the cruise, reminded The Associated Press how his wife was "thrown over the room."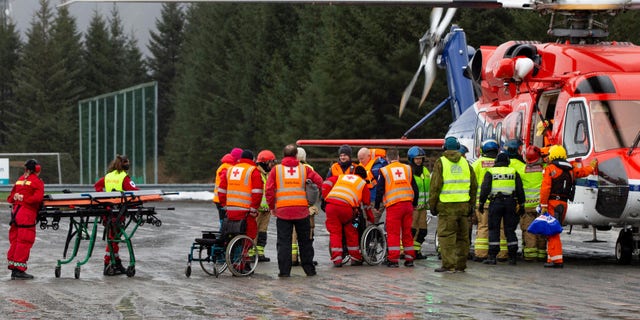 "When the windows and door flew up and the 2 meter water swept people and tables 20 to 30 feet, that was the breaker. I told myself:" This is the "" Horgen said. "I grabbed my wife but I couldn't hold on. And she was thrown over the room. And then she was thrown back again with the wave that came back.
NORWEGIAN CROSSLINE FOR PAYING 2 MILLIONS FOR PASSENGERS WHO HEART HEART ATTACK
"I didn't have much hope. I knew how cold it was water and where we were and the waves and everything. You wouldn't be long. It was very scary, "he added.
Carolyn Savikas, from Pennsylvania, recalled a" really big wave "crashing into the cruise ship's restaurant and crushing a door.
" We were in the restaurant when it really was big wave came and split a door and flooded the entire restaurant, "Savikas told the Norwegian publication VG magazine." All I saw was legs, arms, water and tables. It was like the Titanic – just like the pictures you've seen from the Titanic. "