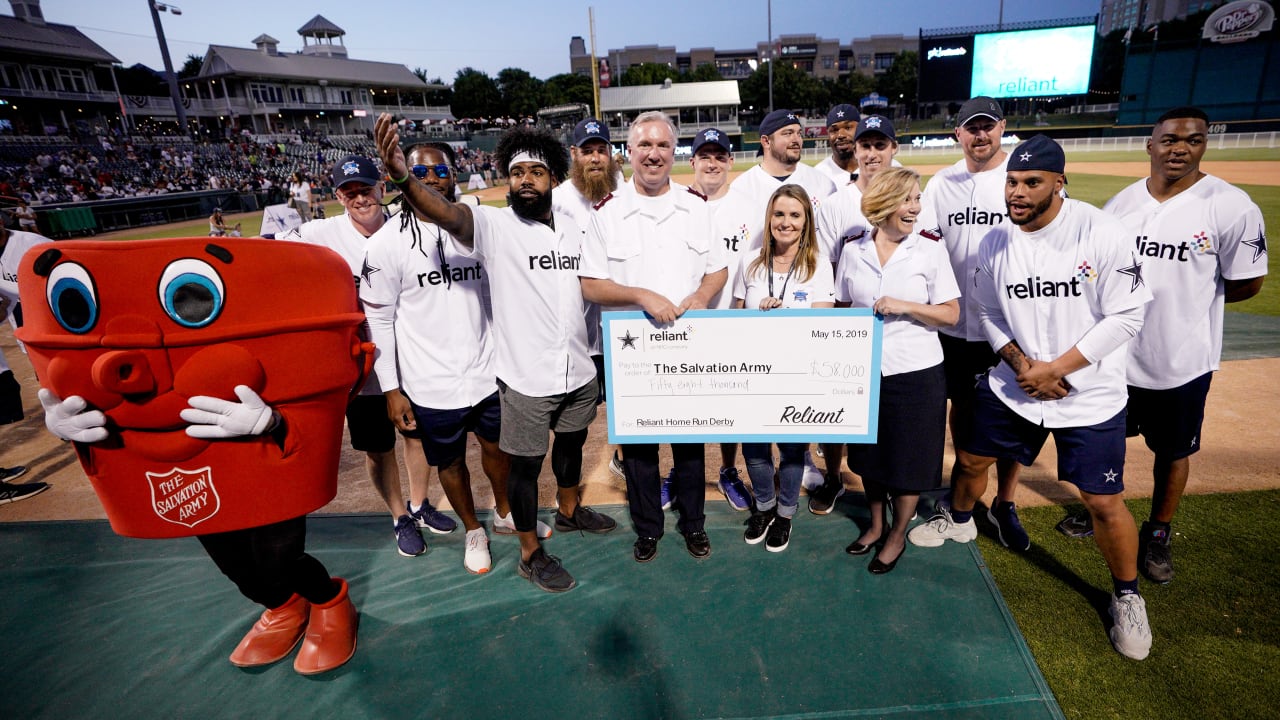 FRISCO, Texas – Less than a mile from their own headquarters at The Star, many of Cowboy's best players were traded in their soccer jerseys for a baseball uniform for the eighth annual Reliant Home Run Derby. [19659002] Some of the team's biggest stars – from Dak Prescott and Ezekiel Elliott, to Jason Witten, Amari Cooper, Jaylon Smith and Sean Lee – took their swings in the charity event held at Dr Pepper Ballpark, A Frisco Roughriders.
Other players who participated in the event were Travis Frederick, Tyron Smith, Zack Martin and Jeff Heath, with the head coach Jason Garrett as the honorary.
Some of the rookies, including the second round picking Trysten Hill, were out in the field and shook their wing balls and even picked up some of the home runs that went over the fence.
It was a night full of highlights that Jason Witten came back in the swing of things with a lot of three races in his first night's bat. Sean Lee also kicked the audience by running the bases for his own home.
The team combined to raise $ 58,000 for the Salvation Army and the night's MVP was nothing more than Dak Prescott. Cowboy's quarterback helped raise $ 9,000 with five home runs during the night.
"It's great for us to come here and support our society," Prescott said. "We are blessed with a fantastic platform, and it is not worth anything if we do not give back. We are all just grateful to be able to do so and to have a good time doing it."
Since 201
2, The cowboys grew nearly $ 400,000 for the Salvation Army and other local charities. [19659002] Check out the
photos
at Wednesday's event.
Source link