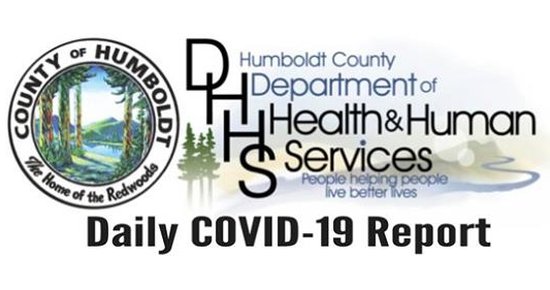 Humboldt County Joint Information Center Press Release:
Humboldt County's COVID-19 cases are now counted at 91, as three more positive results were confirmed today.

As of today, the Humboldt County Joint Information Center will report every Friday the age range for county residents who have tested positive for COVID-19.

The following information is based on the latest available data for all confirmed cases:

Contact for a known case: 48
Travel Acquired: 24
Community transmission: 1

5
Under investigation: 4
Positive cases by region:

Northern Humboldt: 18
Greater Humboldt Bay Area: 69
South Humboldt: 4

Men: 41%
Women: 59%
Average age: 48
Fall rate per age range:

<19: 7
20-29: 11
30-29: 18
40-49: 16
50 – 59: 9
60-69: 20
70-79: 3
80+: 7

In total, 5,086 residents have been tested for COVID-19 since the outbreak began. The Humboldt County test rate of 3,725 per 100,000 inhabitants is higher than the estimated state rate of 3 588 per 100,000. The estimated national tax rate is 3,693 per 100,000 people.

The figure for confirmed cases in the county amounts to 65 per 100,000 inhabitants, with the state level more than three times higher at an estimated 222 cases per 100,000. The estimated US proportion of confirmed cases is 495 per 100,000 persons.

Visit cdc.gov or cdph.ca.gov for the latest information on COVID-19. Local information is available at humboldtgov.org or during business hours by contacting [email protected] or calling 707-441-5000.

###
= historical data. All information provided by the Humboldt County Joint Information Center.
Source link