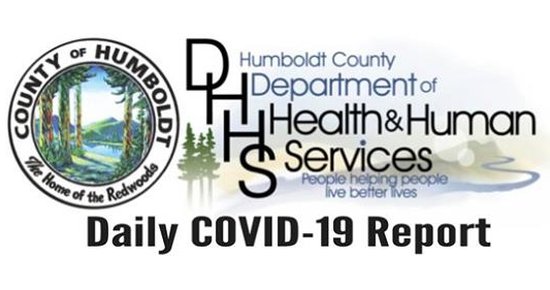 Press release from the Humboldt County Joint Information Center:
Humboldt County confirmed cases of COVID-19 rose to 149 after another five cases were reported today.

Of the residents who recently tested positive, most of the virus got through travel to attend gatherings or attend local gatherings. Traveling with friends and family in and out of our county and subsequent gatherings with individuals outside the household unit is a high risk for the individuals involved and society at large.

Humboldt County Health Officer Dr. Teresa Frankovich said, "Based on our current case studies, we expect an increase in cases to come over the next few days when contacts between these individuals are tested."

;

Dr. Frankovich reiterated that there is an increased risk of exposure when more than one household meets. "Again, we can keep each other safe by staying within our household groups," she said.

Visit cdc.gov or cdph.ca.gov for the latest information on COVID-19. Local information is available at humboldtgov.org or during business hours by contacting [email protected] or calling 707-441-5000.

Humboldt County COVID-19 Data Dashboard: humboldtgov.org/dashboard,
Follow us on Facebook: @ HumCoCOVID19,
Instagram: @ HumCoCOVID19,
Twitter: @ HumCoCOVID19 as well
Humboldt Health Alert: humboldtgov.org/HumboldtHealthAlert

###
NOTE: The figures below are since Thursday, as the county's dashboard was not updated on Friday (when 6 new cases were reported).
= historical data. All information provided by the Humboldt County Joint Information Center.