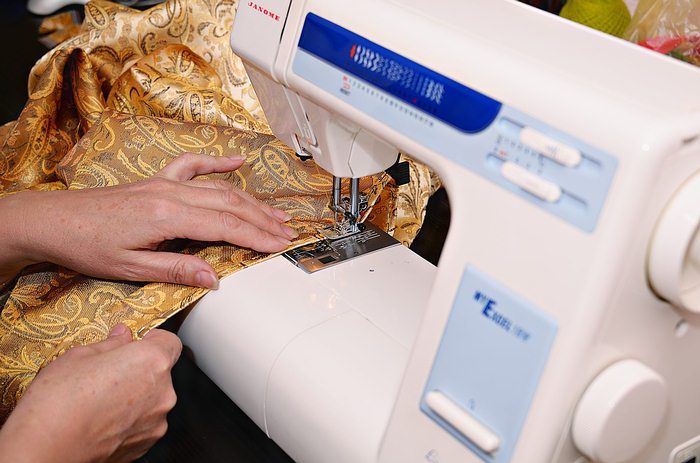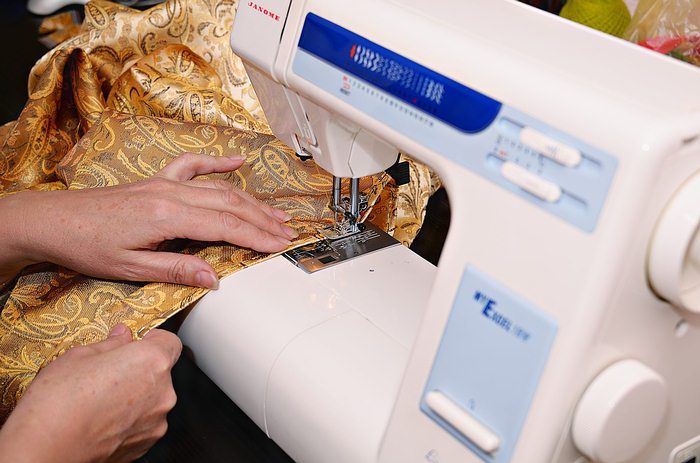 The National Administrative Department of Statistics (Dane) released the results of the Business Confidence Indicator (ICE) for the month of August, which shows an improvement compared to the results in July
According to the report, ICE for trade, manufacturing, services and construction companies was 44.6 in August 2020, while in July it had been 41; in June it was just under 38.2.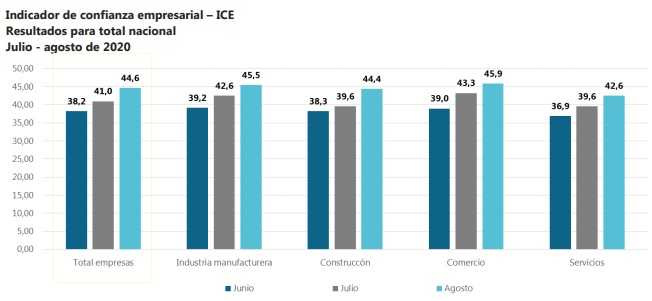 When the division is made by sector, ICE shows that trade registered 45.9, the manufacturing industry reached 45.5, construction 44.4 and services 43.6.
Dane explains that the results are given for July this year 62.9% of the companies involved in this economic activity are normally run, 31.3% did so in part and 5.8% reported a temporary closure.
Read also: Economic activity in Colombia fell in July, but has continued to recover since April
Compared with the June result, there was an increase of 4.6 percentage points in the companies that worked normally; while it was a decrease of 3.1 and 1.5 percentage points for those who did it partially and those who had to stop temporarily.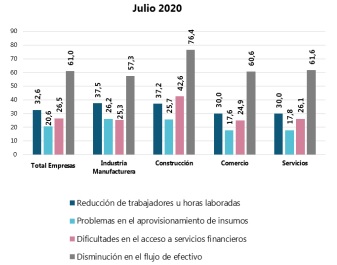 According to the unit, the highest percentages for companies operating normally in the manufacturing industry were by 70.8% and in trade by 65.3%.
Meanwhile, "61.0% of companies in the four sectors showed a reduced cash flow in July 2020; 32.6% registered a reduction in workers or hours worked. 26.5% had difficulty accessing financial services; and 20.6% said they had problems delivering contributions "said the Dane.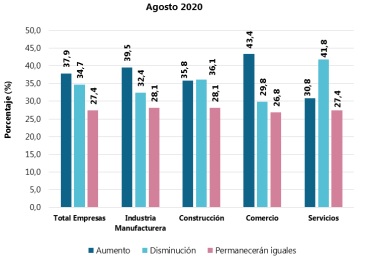 Construction companies were the ones that reduced cash flow the most: 76.4% and with difficulties in accessing financial services: 42.6%.
Similarly, 63.4% of companies in the four sectors reported a decrease in demand for their products or services in July. At the same time, 18.8% stated that demand did not mean any change, while 17.8% experienced an increase in it, "explained Dane.
–

Source link