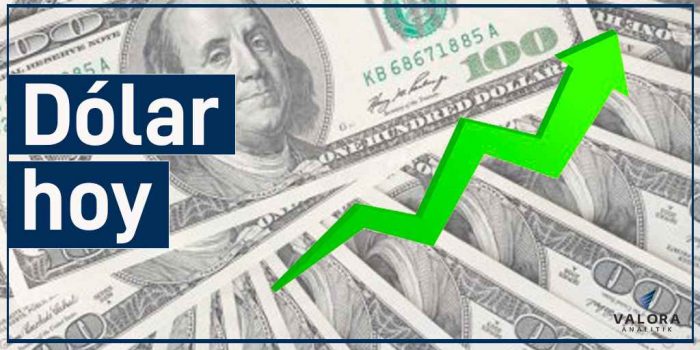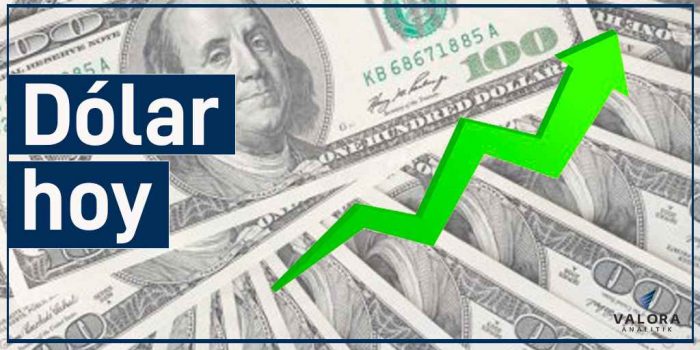 The Colombian dollar closed at $ 3,827, an increase of $ 38 compared to the end of Friday: $ 3,789.
Average data for the day was $ 3,813, it would be the market representative rate (TRM) that was valid until tomorrow (the highest since August 28), it would increase $ 23 compared to today: $ 3,790.
The lowest price reached $ 3,777 and the highest was $ 3,848, a figure that had not been reached since the last week of August.
The strong recovery in recent days of the dollar in emerging markets is mainly explained by new restrictions in Europe due to outbreaks of coronavirus.
In the same way, trade tensions between the United States and China are maintained due to the limitation of operations to the Asian giant's technical applications on American soil.
The market is waiting to convey the optimistic message from Jerome Powell, president of the US Federal Reserve (FED), who in recent hours said that the Fed will guarantee the recovery measures the country needs, for any time, to accompany full recovery.
The oil market remained stable despite conditions, closing at the margin of $ 41 for the Brent benchmark.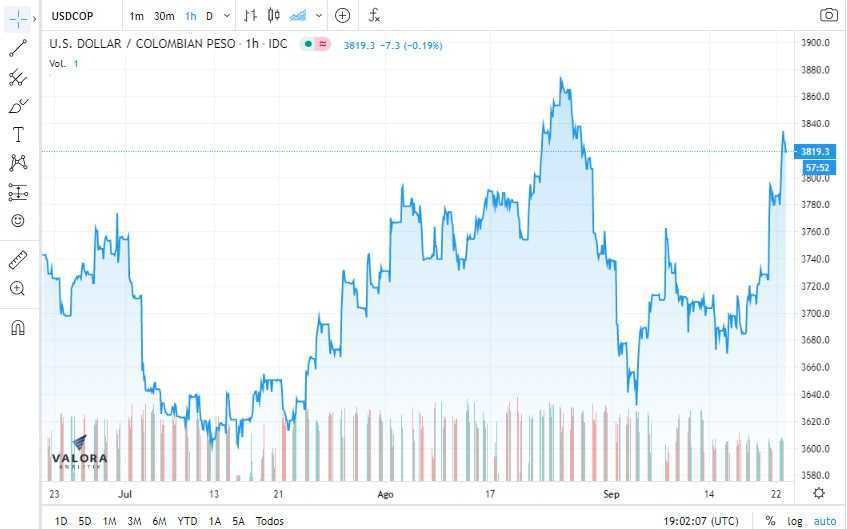 Closure of public debt
On the other hand, Colombia's Treasury Securities (TES) ended in mixed interest rates.
TES maturing in 2022 closed at a rate of 2.476% (on Monday it was 2.540%).
TES until 2024 ended with 3.555% (last day they closed at 3.585%).
The titles until 2028 ended at 5.149% (on Monday it closed at 5.110%).
Finally, by 2034, TES closed at 6300% (last day they closed at 6,270%).
–

Source link