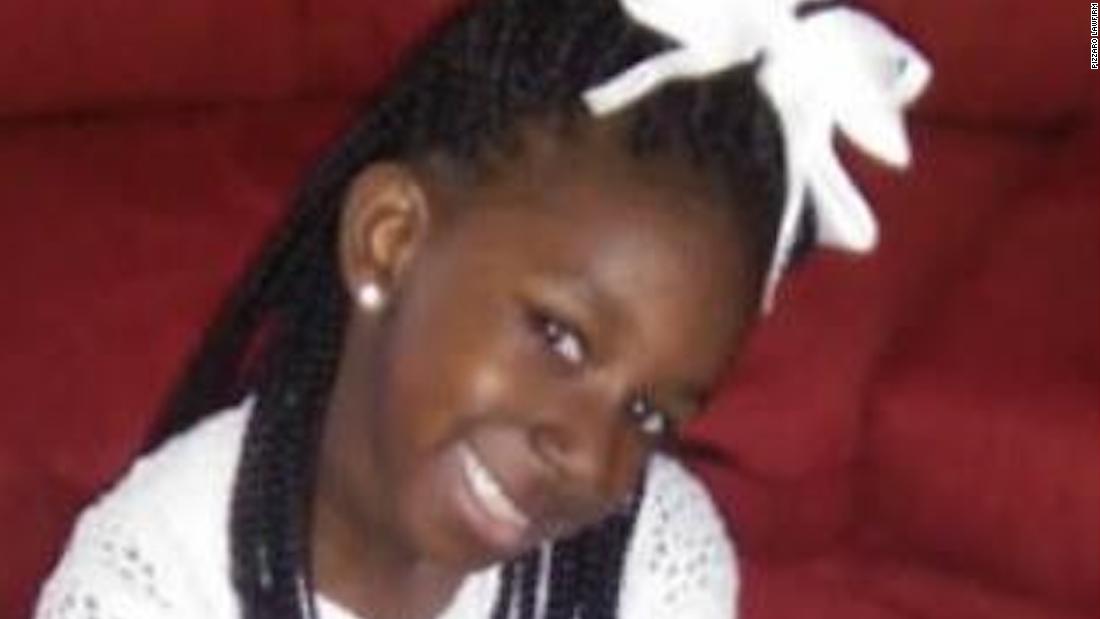 Ten-year-old Raniya Wright died last Wednesday, two days after she was injured in a fight at Forest Hills Elementary School in Walterboro, about an hour's drive west of Charleston. Cannot make posters and cards for Raniya's family on Friday, Sean Gruber, a spokesman for the Colleton County School District, told CNN in interview on Tuesday.
"It's been very tough," Gruber said.
The girl's funeral is scheduled for Wednesday.
The district planned to release a letter on Tuesday informing students the death.
Gruber declined to comment on whether or not bullying played a role.
Raniya's father, Jermaine Van Dyke, has made a public plea for answers about what happened to his daughter. looking for justice for my daughter, "Van Dyke told reporters this week. "I just wanted to find out what happened, how it happened, and who was involved."
There is no video from inside the classroom, but there is video from the hallway, according to Van Dyke's attorney, Mark Peper.
Raniya's parents have not seen that footage, Peper said. were in the classroom where the fight took place, according to Peper.
Autopsy results are expected to be released within the next 10 days, Pepper said.
Raniya suffered serious injuries from what authorities say was a fight on March 25. According to the Colleton County Sheriff's Office
Officially said they stopped the fight, and Raniya was taken to the school nurse's station. She was unconscious when paramedics arrived and took her to a nearby hospital, according to a sheriff's department report. She was later airlifted to the Medical University of South Carolina in Charleston, where she died.
After Raniya's death, pink stuffed animals were laid at the entrance of her school.
Source link