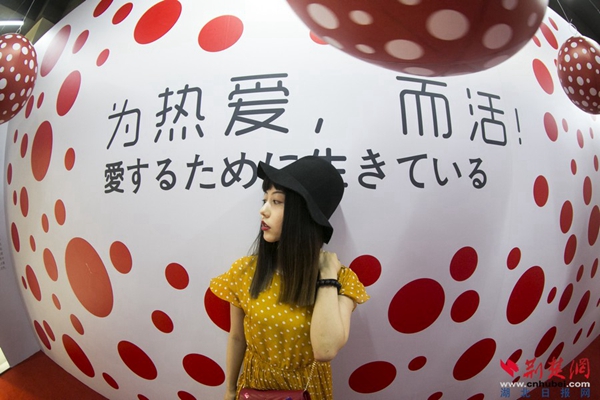 Original title: Kusama Yayoi and Takashi Murakami Art exhibition in Wuhan More than a thousand fans worshiped the masterpiece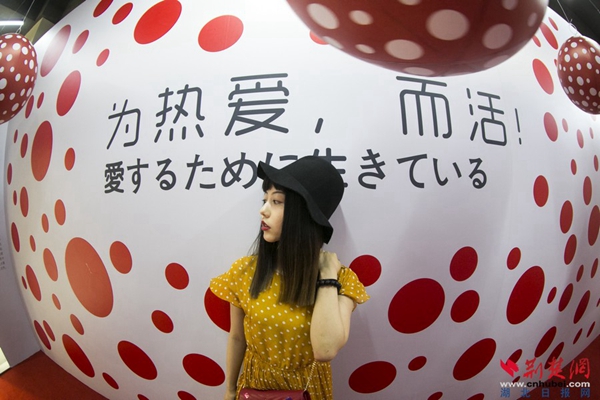 Kusama Yayoi and Takashi Murakami Art Exhibition Wuhan Station theme "Live for Love". (Reporter Liu Jianwei)
Jing Chu News (Reporter Hao Jing Liu Jianwei) On May 26, Kusama Yayoi and Takashi Murakami Art Double Exhibition (Wuhan Station) officially met the public, which was a reflection and the sun. The visual fest which the flower opened opened on the first day attracted more than 1,000 people, who were "wave fans" and "pollen pollen". The great visual effect of each exhibition area left the visitors and they took out their mobile phones to record every moment of their own show.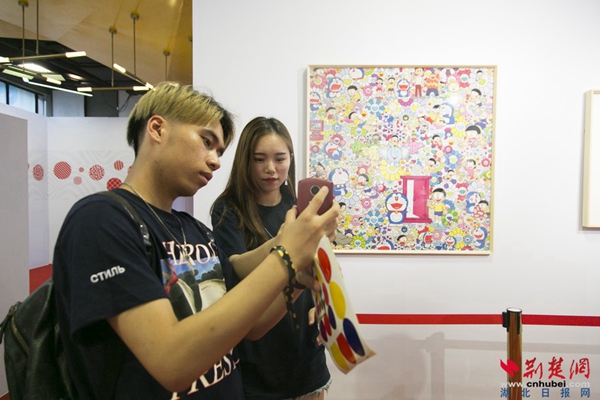 Visitors took photos. (Reporter Liu Jianwei's photo)
It is understood that a total of 14 works by Kusama and Takashi Murakami were exhibited in this dual exhibition of art, covering original prints, watercolors and other art forms. The scene also restored three representative examples. Art Houses are House of Disappearance, House of Invisible Waves and House of Mirrors. The audience is not only a visitor but also an artist in these three art houses.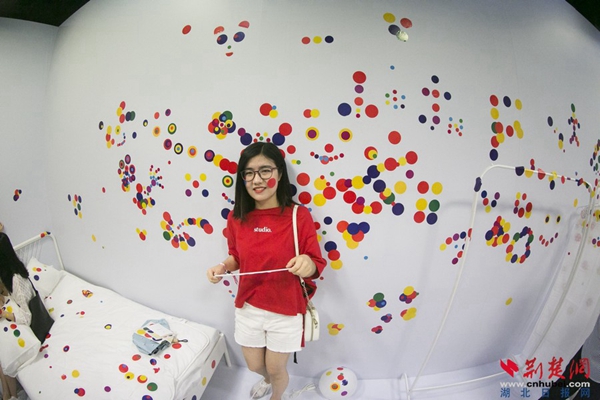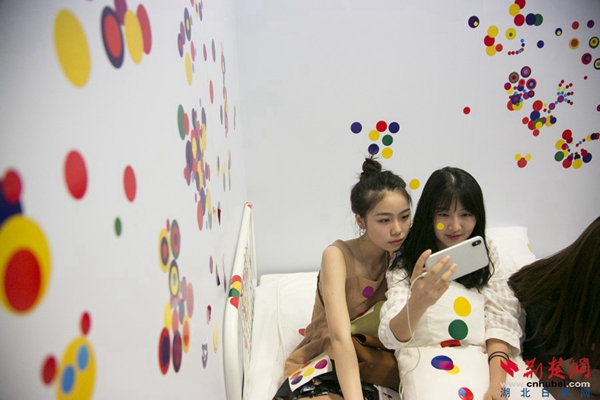 Visitors can be found in art houses. (Reporter Liu Jianwei's photo)
In the House of Disappearance, journalists attach wave labels to any part of the house, including their own bodies, and used their imagination to create a variety of forms, including one. Miss Li told reporters that she likes Kusama very much, she feels that the artist is full of personality. At the same time, she is also a lover of wave points. She usually buys clothes with a preference for wave patterns and has just put a crown of stickers. Shelf Yayoi Kusama.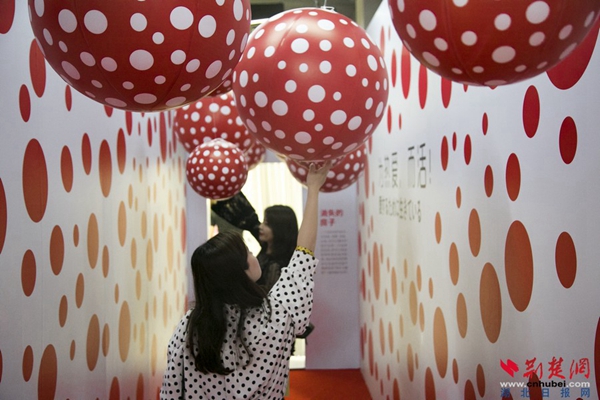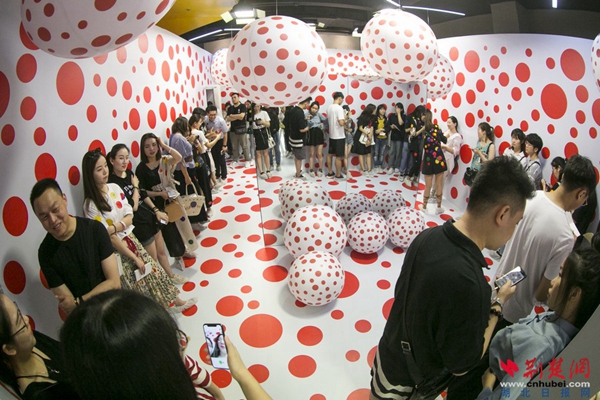 Visitors to "Invisible Wave Point House" experience self-inflow. (Photo by Liu Jianwei)
"These works are really beautiful and can not describe the glory of these color combinations with words." Ms. Zhang, who came to see the exhibition from Hankou, told reporters that it took her almost two hours to drive from Hankou but she felt she could not come as she walked through the development hall. She has always been a fan of Murakami Takashi, and she has also bought Murakami. Long and LV joint limited edition wallet, today we can see the original Murakami's original feel value.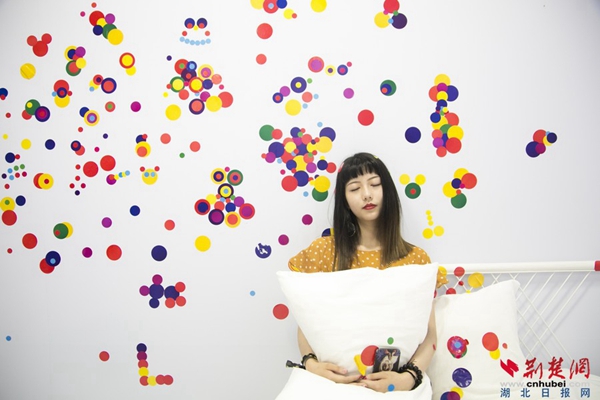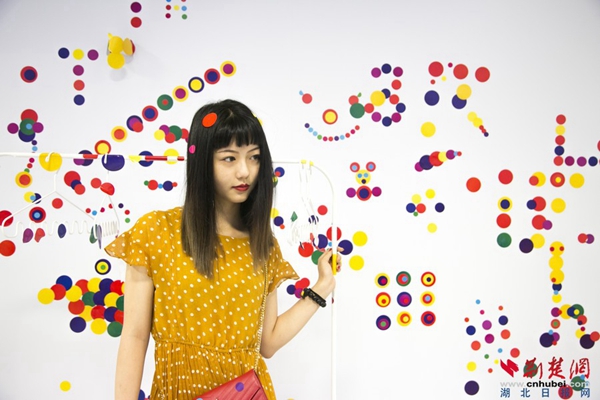 The Networks of "The Disappeared House". (Reporter Liu Jianwei, photo)
The reporter saw the scene that most of the former exhibitors were young and beautiful women. There were also many red shapes. Many parents also took their children to experience art and color. The 5-year-old Xiaoxin Xin and her mother and dad came to see the show from Hanyang, telling the reporter that the red dot had a mirror in her room that made her very happy. The little flower would be laughable and beautiful. She had already taken pictures with her mother's mobile phone. Ready to go home to learn to draw, and the most important thing is to take pictures of mom today.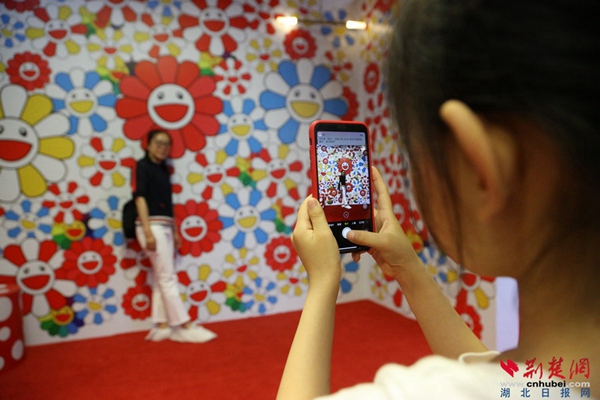 The little photographer took pictures of his mother. (Photo by Liu Jianwei)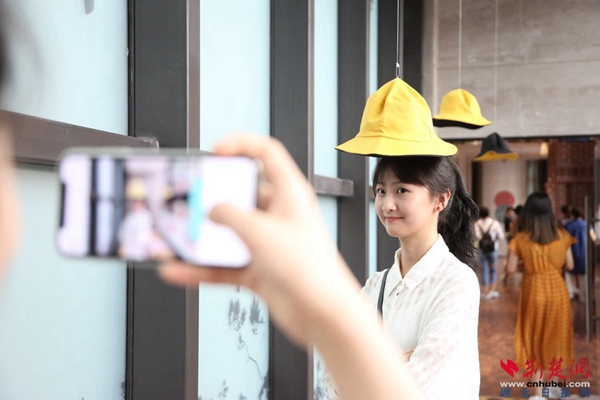 Visitors took pictures in the hat corridor. (Photo by Liu Jianwei)
This double art exhibition continues from 26 May to 9 June. The organizer of the event told reporters that the art exhibition had already sold more than 3000 tickets through the online ticket sales platform during the previous period as well as fans who came to the show from places like Yichang and Huangshi. I hope this exhibition can make you loved by life. People with art have a wonderful experience.
Source link