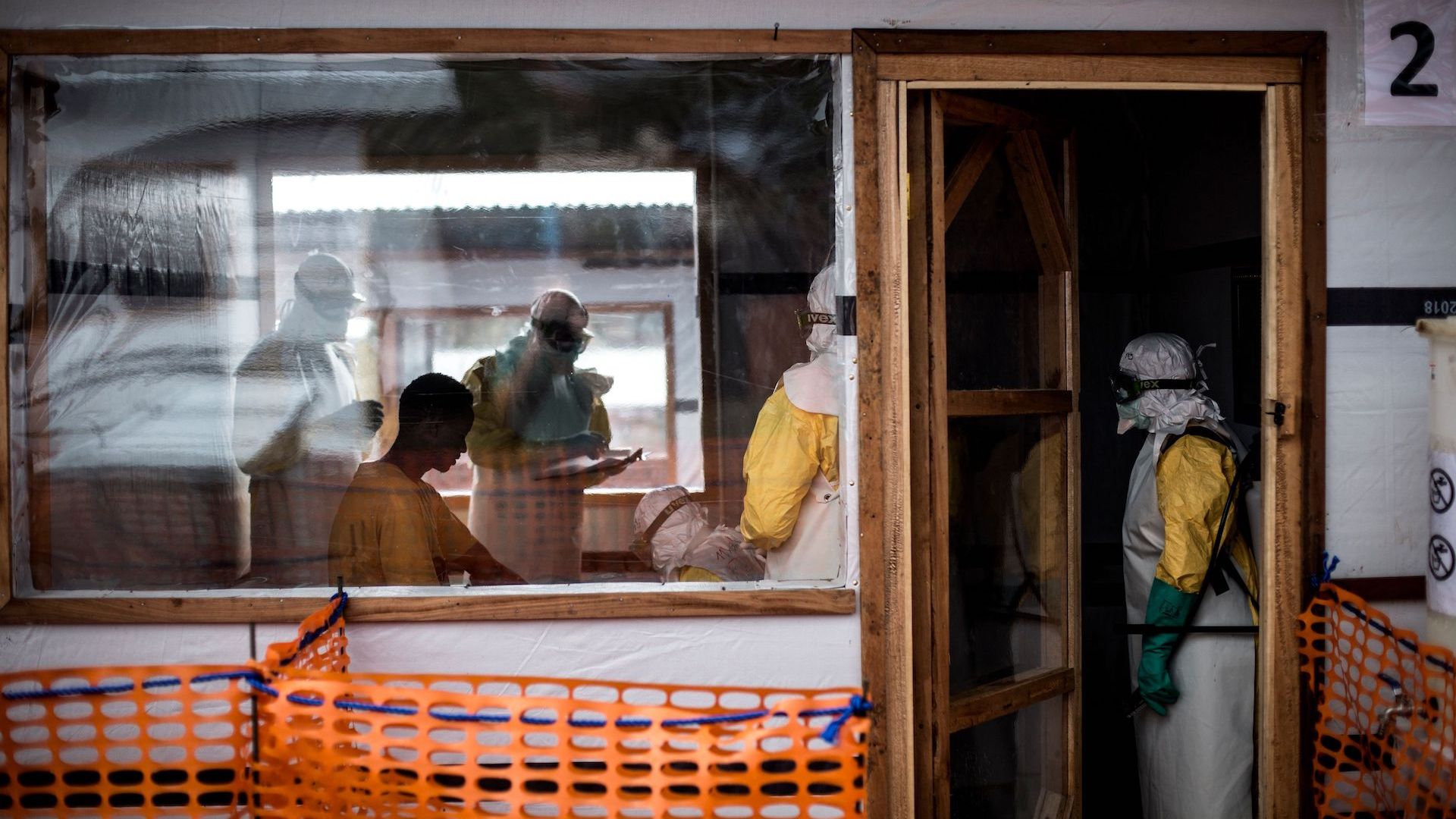 Why it matters: This marks a significant new phase in the outbreak, and it may put more pressure on the World Health Organization to step up its appeals for more help from international governments.
Details: The child is currently in an Ebola treatment unit in Uganda, according to the WHO, and those who came into contact with the patient are being monitored.
, Uganda has already vaccinated nearly 4,700 health workers in 165 facilities, including the one in which the child is being cared. Uganda also has past experience battling the deadly virus, which has killed more than 1

,000 in the DRC.
Background: The WHO and DRC Health Ministry had difficulty squelching the outbreak as a result of community distrust, armed rebel groups and violence against health workers
What they're saying: " Though unsurprising, this is an unfortunate development that we have long feared – that the deadly outbreak of Ebola in DRC may spread beyond borders and threaten other countries, "said Jennifer Nuzzo, a senior scholar at Johns Hopkins Center for Health Security. "While Uganda is quite adept at controlling Ebola outbreaks, batting Ebola in multiple countries is a lot harder than one that is contained geographically."
Editor's note: This is a 5 year-old child who has died.
Go deeper:
Source link