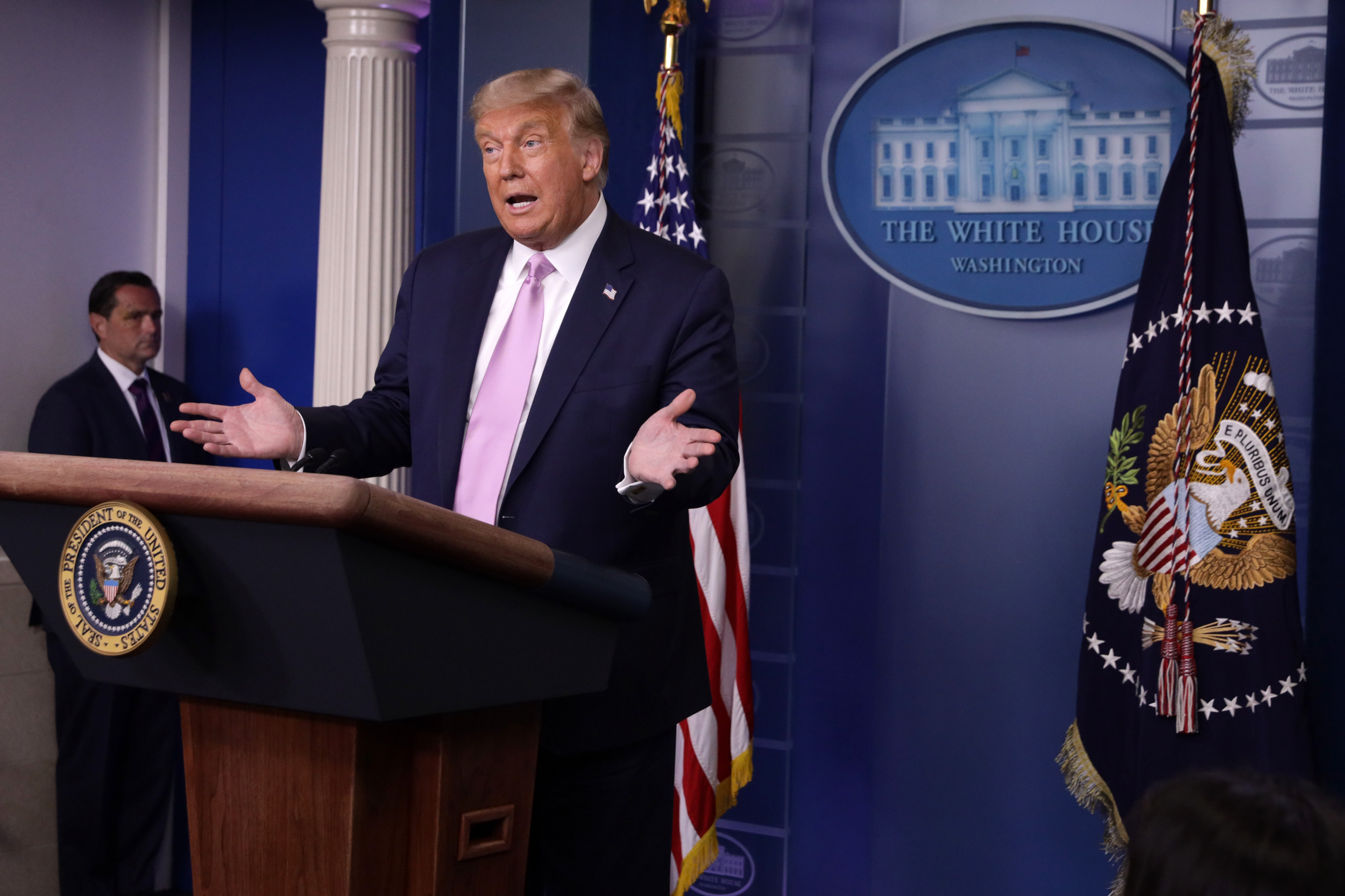 While President Donald Trump insisted that children are "almost immune" to capturing COVID-19, the American Academy of Pediatrics (AAP) recently found that there had been a 90 percent increase in children affected by the virus in four weeks.
An AAP report released on August 6 found that there had been 380,174 cases among children, corresponding to 9.1 percent of all cases available at the time. Between July 9 and August 6, childhood cases increased by a total of 90 percent.
The report was based on data from 49 states, Washington, DC, Puerto Rico and Guam. Texas reported only age in 8 percent of cases, while the state of New York did not include a state breakdown of cases by age, although the report contains data from New York City.
During a Tuesday morning appearance on Fox Sports Radio Open the cover Trump pointed out that "young children, almost no one has a serious problem with"
; COVID-19. One day before the launch of the AAP report, the president claimed during an appearance on Fox News that children are "almost immune" to catching the virus.
Get your unlimited Newsweek trial>
"If you look at children, children are almost, and I would say almost definitely, but almost immune to this disease," Trump said during an Aug. 5 appearance on Fox and friends. "I do not know how you feel about it, but they have stronger immune systems than we do in any way for this … and they have no problem, they just have no problem."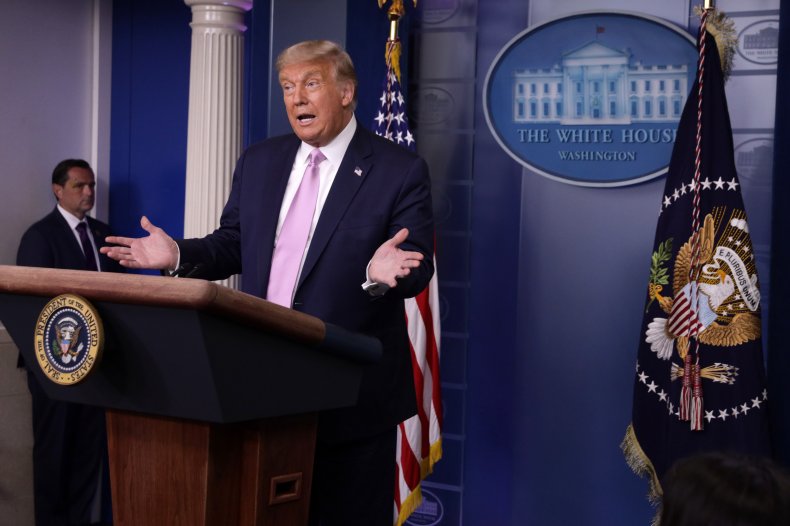 The president had made similar comments claiming that the "fantastic" immune systems in children make them virtually invulnerable to the disease before his appearance on Fox News, while pushing for schools to reopen for personal learning across the country.
"Young people are almost immune to this disease. The younger, the better, I guess," Trump said at a news conference on July 30. "Young people are almost immune. If you look at the percentage, it's a small percentage of 1 percent. It's a small percentage of 1 percent. So we have to keep our schools open."
Get your unlimited Newsweek trial>
The Trump administration also announced a June report from the AAP to promote reopening of schools. The report "strongly" advocates policy recommendations are made "with the aim of having students physically present at school", noting harmful effects on children who do not go to school, while warning that any openings should be changed or altered based on the pandemic.
In July, the group issued a second statement to clarify that they do not advocate the reopening of schools in areas where the virus spreads rapidly against the assessment of local experts, or without strict safeguards and preventive measures, including social distancing and masking, insisting that recommendations be be "based on evidence, not politics." The updated statement was not promoted by the White House.
Although experts agree that children tend to suffer from less severe forms of COVID-19, they do not believe that the virus is safe for younger people. A number of children, including some infants, are known to have died from the virus. Researchers are still unsure how easily children can be affected by the virus, although evidence suggests that those 10 or older are likely to be affected by it at the same rate as adults. The role of children in spreading the virus to other, potentially more vulnerable populations is also unclear.
Newsweek reached out to the White House for comment.
Source link