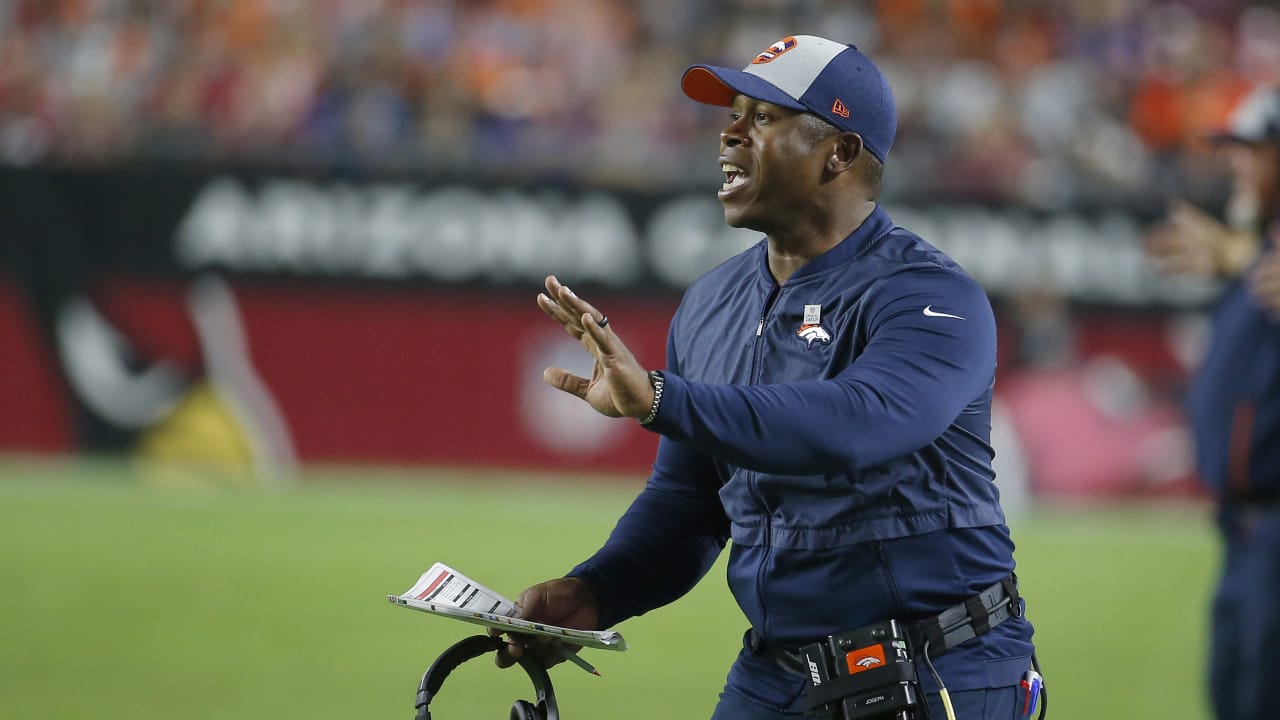 The Cardinals have started to fill out their coaching staff during Kliff Kingsbury, and it starts with the veteran defensive coordinator with head coaching experience so many had speculated upon.
Former Broncos coach Vance Joseph, who was fired after the season at Denver as their head coach, will be the Cards' defensive boss. The Broncos did a 3-4 base defense, something the Cardinals want to get back to after switching last season to a 4-3 under then coach Steve Wilks.
The Cards are also bringing back one of their forms defensive coordinators on staff: Bill Davis, who will coach linebackers. Davis was a hunter of Ken Whisenhunt in 2007 as linebackers coach and was promoted to defensive coordinator in 2009. He was replaced by Ray Horton's 201
0 season. Davis was the Eagles' defensive coordinator from 2013-15 and spent the last two seasons coaching linebackers at Ohio State.
Kingsbury also will be keeping special teams coordinator Jeff Rodgers from Wilks staff, after Rodgers helped improve a struggling unit in 2018
Joseph was a long-term defensive back coach before becoming the Dolphins defensive coordinator in 2016. That season, in which Miami made the playoffs, the Dolphins were fourth in third-down defense and, during final 9-2 stretch to make the postseason, created 21 takeaways. the fourth-most in the league.
Source link