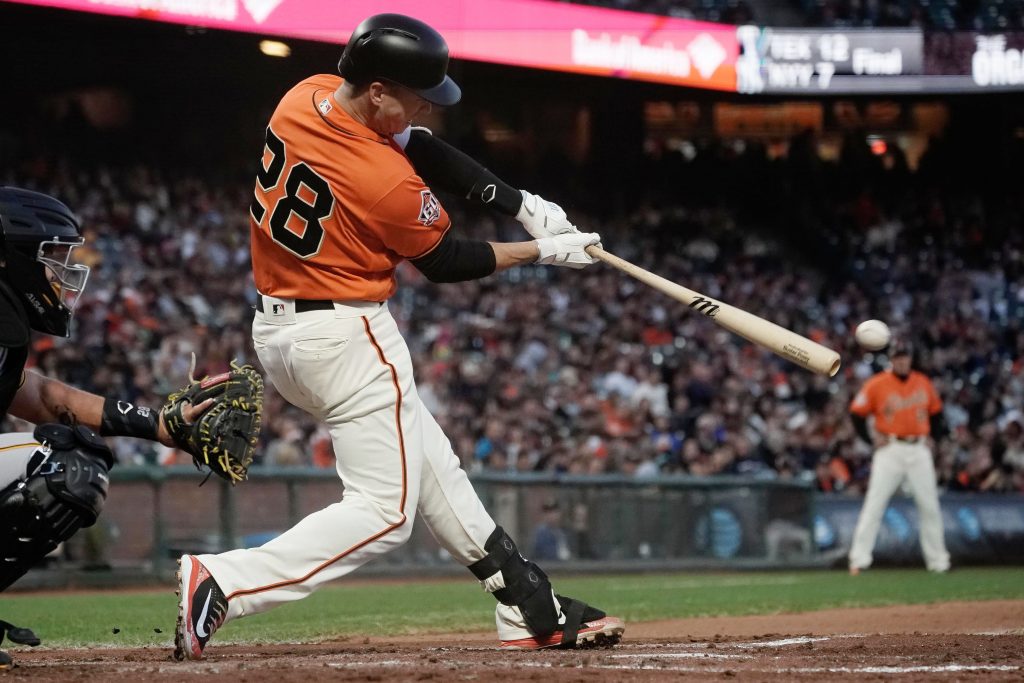 Buster Posey participated in the Giants' Summer Camp training yesterday. Still, he was reluctant to commit to playing the entire 2020 season in a conference call with reporters, including Andrew Baggarly of Athletic.
"Yes, definitely, I think there are still some reservations at my end too, Said Posey, probably in response to Mike Trout express a certain scare about playing the season in the midst of rising coronavirus cases in most of the United States.
"I want to see how things are progressing here during the next couple weeks, Posey continued (via Baggarly). "The might be a bit naive or stupid not to measure what̵

7;s going on around you, and not just here but pay attention to what's happening in different parts of the country. There are obviously unmatched times right now. I've definitely thought about it and talked to my wife about it pretty much. "
To be clear, Posey's comments do not indicate that he is about to step down. As the virus continues to rage, the situation remains safe for even the most optimistic players. As Posey later pointed out, the unpredictability of the virus makes it virtually impossible for anyone to unequivocally commit to ending the season.
Citizen Reliever Sean Doolittle echoed those thoughts about a conference call with reporters (including Jesse Dougherty of the Washington Post) this afternoon. Southpaw indicated that he is leaning towards playing this season, but he is not at all involved in the entire campaign yet. "At any time, if I start to feel insecure, if it starts to take a toll on my mental health, with all the things we need to think about and this cloud of cloud hanging over everything, I will opt out, Sa Doolittle.
Posey's and Doolittle's comments are the latest reminder that all players (and non-gaming staff, for that matter) have much greater personal and family problems outside of baseball. We have seen a handful of players and coaches, above all David Price, decide to sit out this season. Even players who have already reported to their respective teams can (and needless to say, have the right to) reverse the course and opt out of the game by 2020. Braves right-hander Felix Hernandez, in fact, did exactly that last night.