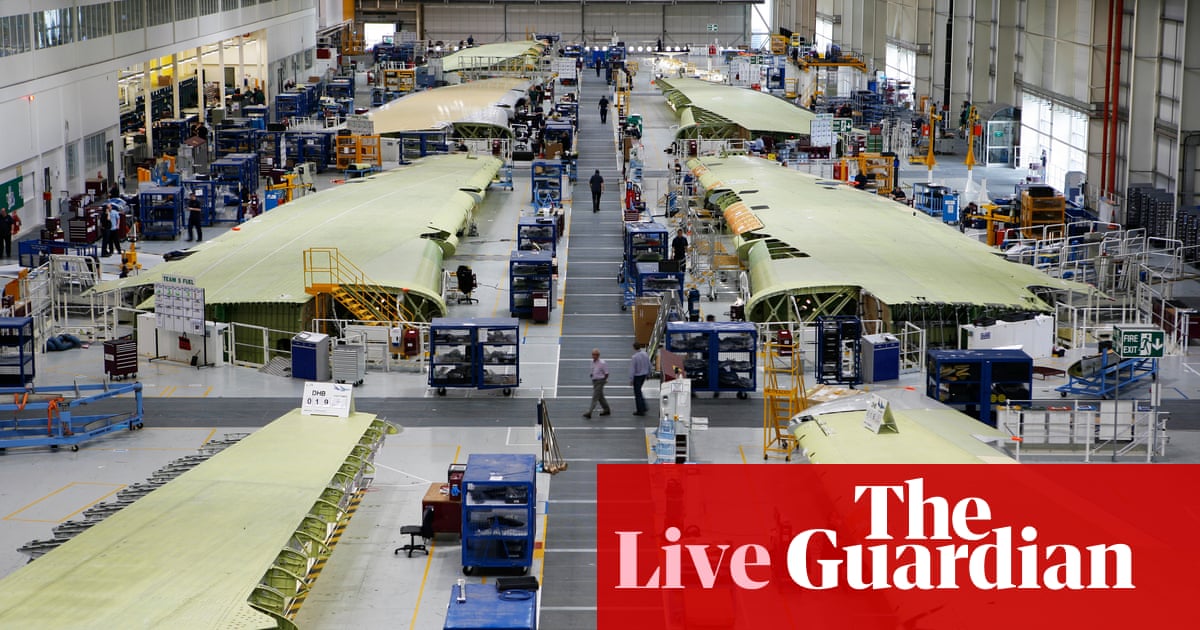 Airbus, who manufactures aircraft wings in the UK and employs 14,000 people in the country, has said it could close factories here if there is no quarrel. Tom Enders company chief executive, has talked about Brexit before, but this warning may be his strongest yet. In a video message, he said:



Do not listen to Brexiteer's madness claiming that "because we have large plants here, we will not move and we will always be here". They're wrong.

Obviously, it is not possible to immediately retrieve and move our large British factories to other parts of the world. But the aerospace industry is a long-term company, and we could be forced to redirect future investments in the event of a failure.

And make no mistake, there are many countries out there who love to build wings for Airbus aircraft.
He also said it was a "shame" that the government could not even say what happened.



In a global economy, Britain no longer has the ability to go alone. Large space projects are multinational businesses.

It is a pity that more than two years after the outcome of the 2016 referendum, companies can still not plan right for the future.

We, along with many of our peers, have repeatedly demanded clarity, but we still have no idea what is really happening here.
My colleague Julia Kollewe has the whole story here.
Here is the agenda for the day.
Morning: Theresa May meets General Secretary Frances O & # 39; Grady, TUC, as part of her Brexit cross-party call. Later in May, Unite General Secretary Len McCluskey, Secretary General Dave Prentis and General Secretary of GMB Tim Roache meet.
9.30: Stephen Barclay, the Secretary of Brexit, raises questions in Commons
10.30am: Andrea Leadsom, Commons leader, takes business issues in the Commons.
Lunchtime: Chancellor Philip Hammond speaks at a CBI event at Davos. My colleague Graeme Currencies will cover this on his Davos live blog.
As usual, I will also cover breaking political news as it happens, and giving you the best response, comment and analysis from the web, but I expect to focus most on Brexit. I plan to post a summary at lunchtime and another when I am ready, at 17.00.
You can read all the latest articles on protection policy here. Here is the Politico Europe round in the morning's political news. And here's the list of PoliticsHome of today's 10 best reads.
If you want to accompany me or contact me on Twitter, I am at @AndrewSparrow .
I am trying to monitor the comments BTL but it is impossible to read them all. If you have a direct question, include "Andrew" in it somewhere and I'm more likely to find it. I try to answer questions, and if they are of general interest I will ask the question and answer ATL, even though I cannot promise to do it for everyone.
If you want to attract my attention quickly, it's probably better to use Twitter.