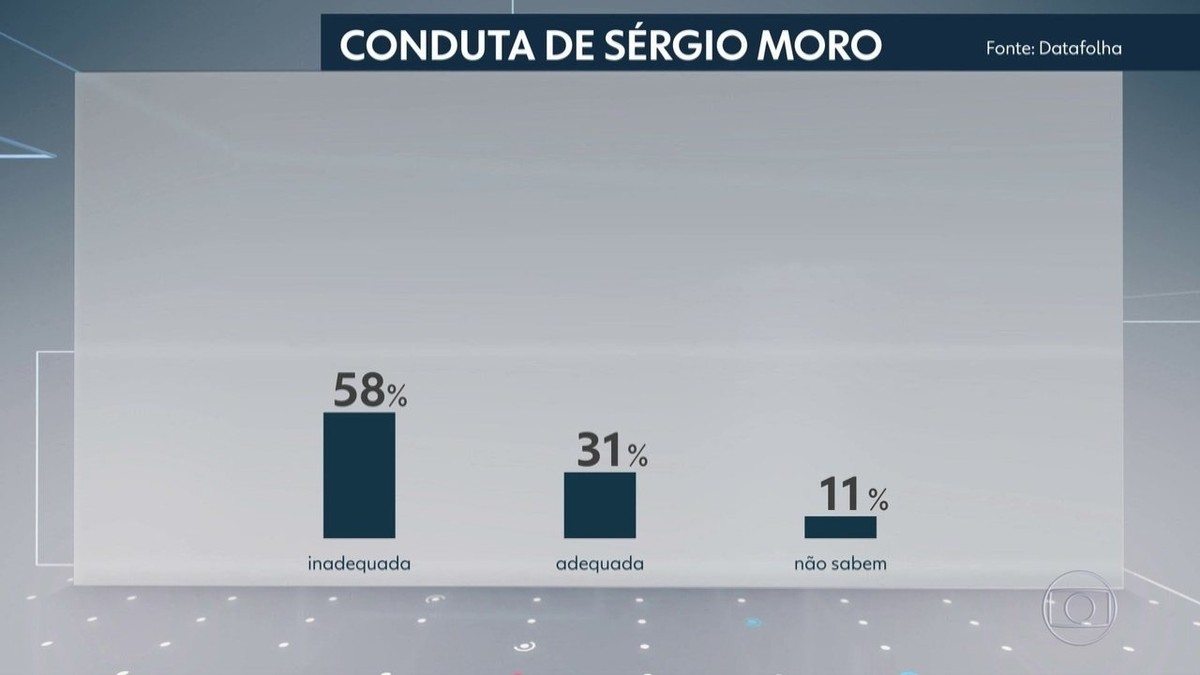 The Datafolha Institute investigated the impact of the enlightenment, via The Intercept website, of the dialogues attributed to the then judge Sérgio Moro and to the Lava Jato prosecutor.
Sixty-three percent of respondents are aware of recorded calls. Among them, 58% believe that Sérgio Moro's behavior is inadequate; 31
% considered it enough and 11% did not know how to respond.
Ninety-five percent of the interviewees believe that if the decisions are made by Sérgio Moro, if irregularities are proved, it should be reviewed. To 30% this issue is not important, given the results of Lava Jato in the fight against corruption. 11% did not know how to respond.
The leaks did not change the population's perception of the condemnation of the former president Lula in the case of the Guarujá triplex. In April, 54% of respondents considered prison the same as now. Those who consider unfair prison have fluctuated within the margin of error from 40% to 42%. Those who do not know were 6% to 4%.
Sérgio Moro's personal approval was released. In the previous survey, which was conducted on April 2 and 3, 59% of the respondents considered the minister good or excellent. The index has now fallen to 52%.
The inquiry asked whether Minister Sergio Moro would leave the office because of leaked messages: 55% said no; 38% answered yes and 7% did not know how to respond.
Compared to April, Lava Jet approval has dropped, but most continue to defend the operation. In April, 61% were assessed as good or good. There are 55% now. Regular evaluation increased from 18% to 24%. Poor or bad, 18% in both surveys. Three percent of the respondents did not know how to respond, in April and now.
The survey was conducted on July 4th and 5th, as 2,086 respondents aged over 16 in 130 cities. The margin of error is two percentage points for plus or minus and 95% confidence level.
Source link