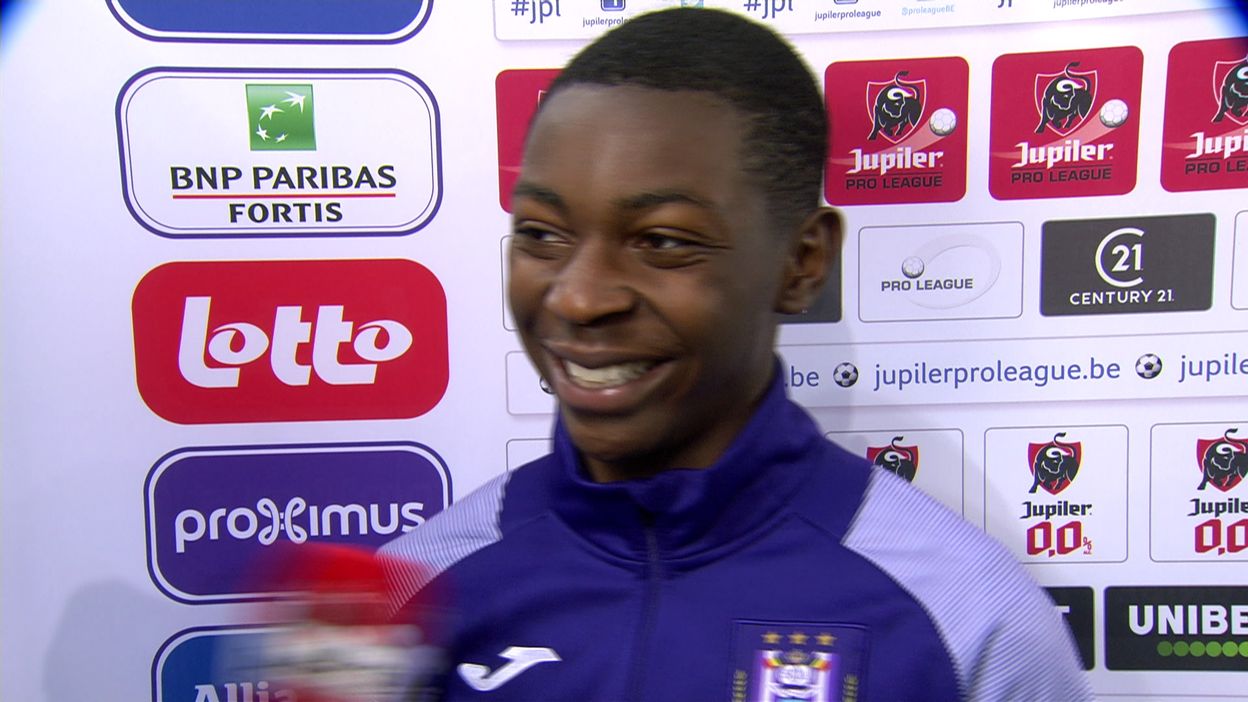 Marco Kana: "Vincent Kompany as a mentor, it is perfect to learn the role of the defender" – © All rights reserved
Anderlecht had a good evening thanks to his wide victory against Saint-Trond (4-6) 1) . Among these collectively, we witnessed the first service and the first goal of the young Belgian, Marco Kana 1
7 years old. One player obviously wondered at the end of the game
" It was really something incredible because we started the game very well as a team, we do very quickly. And then to be able to score my first goal here, in my heart club , in the club where I play very little then … It's incredible ! "he said. " It's just joy, it's really hard to describe, it's joy, it's pride, emotions go through your head, it's wonderful!"
The young Belgian made a good match in a role as a central defender who is not his … " I was trained as a midfielder, now Vincent has put me as a defender. I like it and I have adapted to this job I'm still learning Vincent Kompany as a mentor, it's perfect to learn the role of the defender Every day I learn something new. I'm starting to like this post . "
Franky Vercauteren has just arrived, what does it take he with this team? " He helps Vincent a lot, they always work together, he helps us a lot in training, especially not to give gifts to our opponents. The Kompany-Franky duo can do something good!"