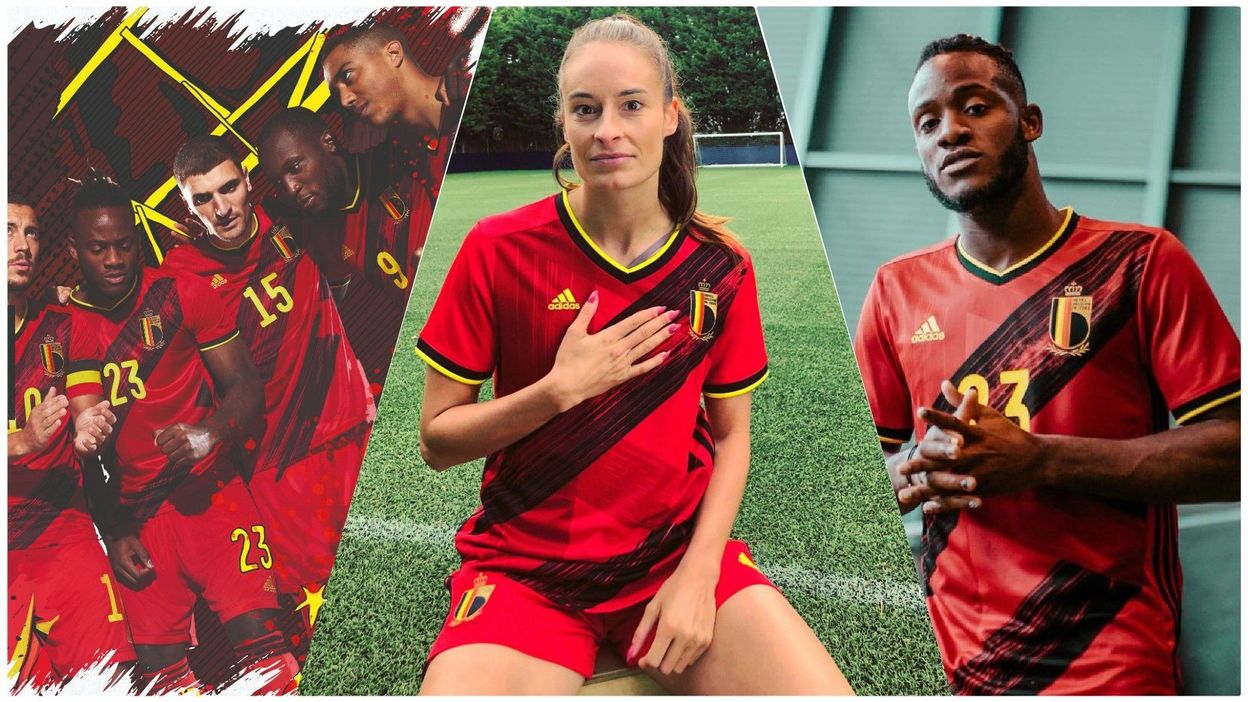 This Monday URBSFA presented the sweaters with which the Red Devil will develop at Euro 2020 next summer.
As we announced in August (several sketches had "leaked" online …), the new main feature in Belgium presents several major changes, including a brand new logo that has created controversy in recent weeks with supporters, linked to the old coat of arms .
The other news that jumps to eyes, these are the two big "brush strokes" (or "tire tracks", to each his interpretation …) that cross the front of the sweater. Shorts and socks worn by the Red Devil will also be red.
As for the "outer" sweater, it is white with two bands, one red, the other black, at the arms and three bands red on the shoulders.
The Red Flames will have the benefit of being the first to wear this new outfit this Tuesday for the home match against Lithuania. The men's team will have to wait for the match against Cyprus on Tuesday, October 1
9 at King Baudouin Stadium.
These "home" clothing and matching exercise equipment are already on sale.