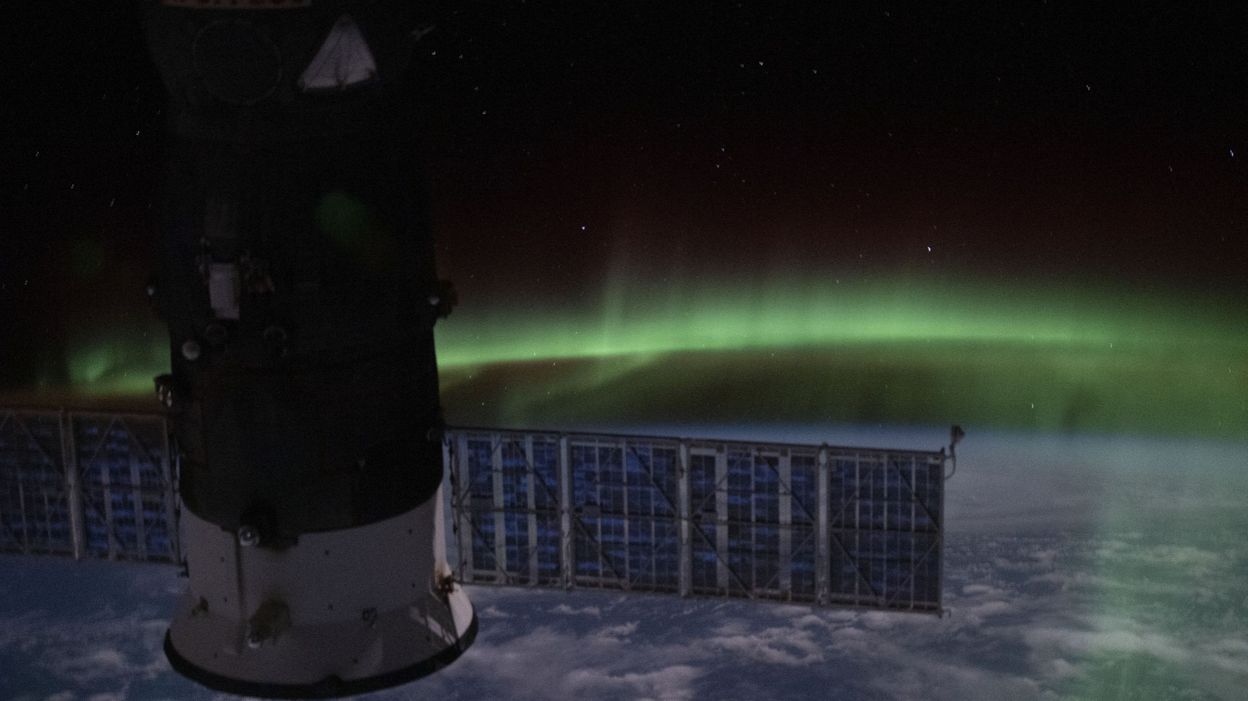 The International Space Station (ISS) had to maneuver on Tuesday to avoid a collision with space debris of unknown origin, NASA said.
Rubbish would have gone to "several kilometers"from the ISS, but as a precaution it was decided to change the station's path away from the object.
Space debris in our sequence "An eye for tomorrow" on March 24, 2019
The crew members, two Russians and an American, had to enter the Soyuz capsule in order to evacuate in an emergency if necessary.
---
Also read : The Crew Dragon capsule was successfully docked to the ISS
---
"Maneuver completed. Astronauts come out of their refugeNasa chief Jim Bridenstine then tweeted.
The object was scheduled to cross the ISS 2221
GMT on Tuesday.
The ISS currently flies 421 km over the oceans and spins at 27,500 km / h. At this speed, even a small object can seriously damage or even destroy a solar panel or other object.
This type of maneuver is regularly necessary. A NASA presentation cited 25 between 1999 and 2018.