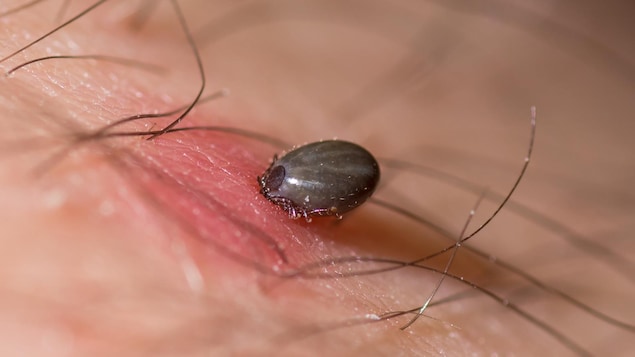 The number of reported cases from January 1 to November 5 is 371 reported, confirmed or probable, compared with 304 for 2018. The worst year so far this year was 2017, with 329 reported cases.
This year, Estrie was the most affected area in Quebec with 139 cases so far, representing more than one third of total Quebec. The others were in order Montérégie (92), Montreal (62) and Outaouais (19).
Since 2014, Estrie has been the most affected region of Quebec every year, with the exception of last year.
As of November 5, no case of Lyme disease had been reported for the current year in Saguenay / Lac-Saint-Jean, on the northern coast, nor in the Nord-du-Québec, Nunavik and James Bay regions.
Lyme disease is infectious and can cause skin, neurological, joint, cardiac and ocular manifestations. The bacterium is transmitted to humans through the bite of an infected tick.
Authorities report that cases of Lyme disease are usually acquired during a bite of a tick in the pup, which is more active during the spring and summer months. But adult ticks, which are about the same size as a sesame seed, are more active during the fall. They can also be active in winter in mild weather and when there is not much snow.
Source link