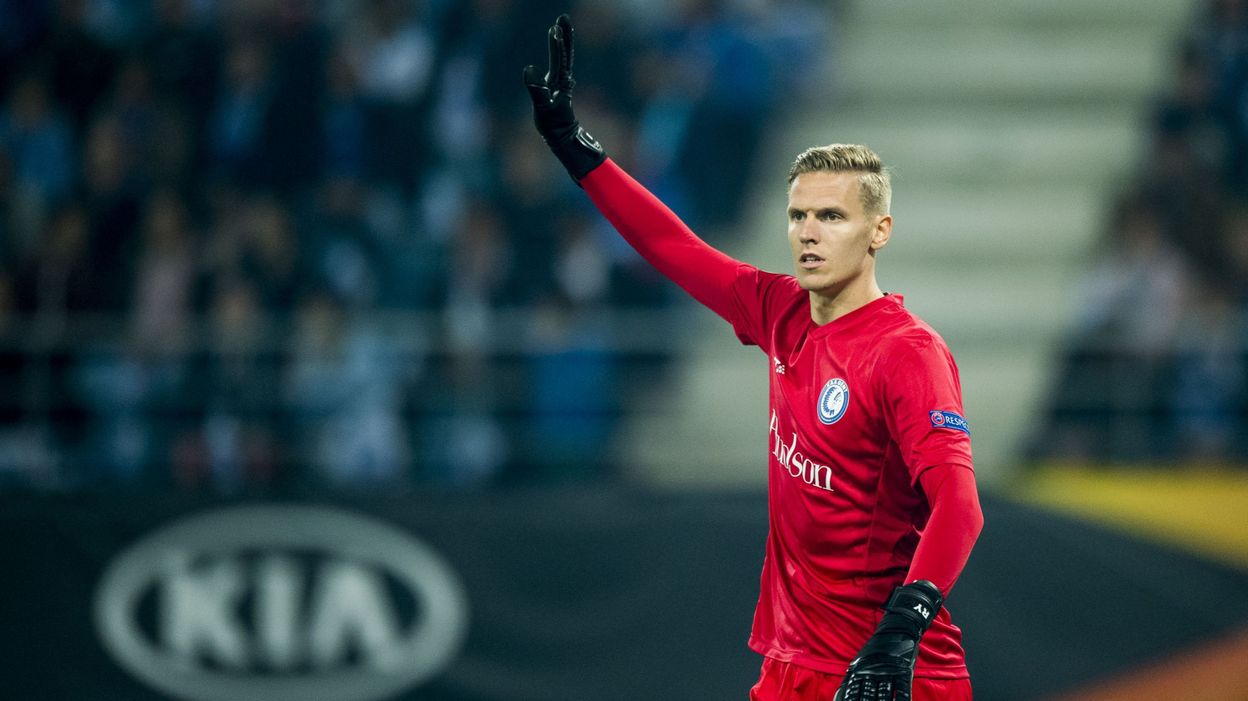 Kaminski could have avoided his injury … if he had read the new rules better – © JASPER JACOBS – BELGA
Knowing the rules can help you avoid being ridiculous. Especially if you play on the European stage and hundreds of thousands of spectators are watching you. Thursday evening, Thomas Kaminski learned the hard way by becoming the protagonist for a double intervention failed which cost a goal ̵
1; but ultimately not the three points – in La Gantoise against Saint-Etienne.
Under pressure, Kaminski lost control of a pass back from Platsun for a quarter of an hour. He then rushed towards the goal to prevent the ball from crossing the line but missed his tackle by planting his foot in the peat.
What he probably did not know was that he could have used his hands. The new directives that apply since this season allow the goalkeeper to intervene with the hands of a backpass in certain circumstances.
" If the goalkeeper tries to consciously play the foot ball, but he will be able to get his hands back immediately" reads the list of rule changes published by the IFAB (International Football Association Board). (ICI p. 171, last bullet)
Kaminski's misunderstanding will surely have had the advantage of highlighting a point in the regulations that was not necessarily known by all colleagues to Ghent gatekeeper or by the various observers.