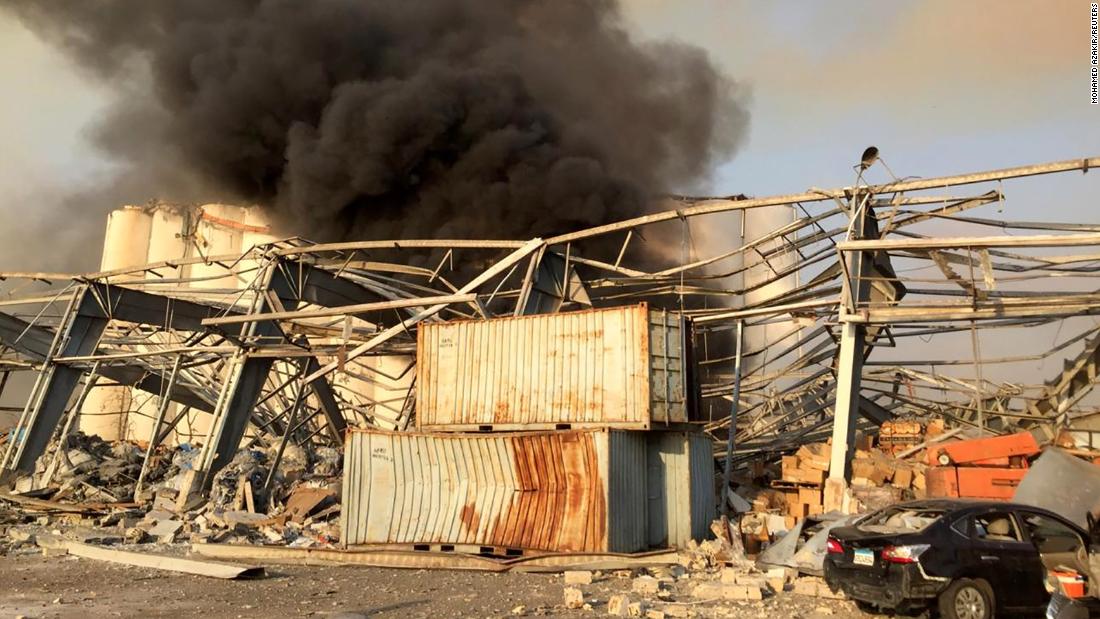 Lebanese officials have for several years warned of the "extreme danger"
; of leaving ammonium nitrate in a container in the port of Beirut, according to court documents obtained by CNN through Lebanese human rights activist Wadih Al-Asmar.
The public documents show that the director of Lebanese customs, Badri Daher, requested that the dangerous cargo be removed from the port in 2014, 2015, 2016 and 2017.
How the ammonium nitrate came to Beirut: Earlier CNN reports revealed that a Russian-owned ship was detained in the port of Beirut in the autumn of 2013 and contained 2,750 tonnes (3,031 US tonnes) of ammonium nitrate. The crew later abandoned the ship and the cargo was moved to a warehouse in the port.
The ship originally went to Mozambique, Daher said.
Following the arrest of the ship, a Lebanese judge requested that the dangerous cargo be "taken to a suitable place for guarded storage", the court's documents show.
Despite this, the ammonium nitrate remained in the port for another six years.
Repeated warnings: Daher and his predecessor, Chafic Merhi, then repeatedly sent letters to the judicial authorities urging the cargo to be removed.
"Due to the extreme danger posed by these stored items in unsuitable climatic conditions, we reiterate our request to the port authorities to export the goods immediately to maintain security in the port and those working in it," Merhi wrote in the 2016 letter.
The letters also reveal that the port tried to sell the ammonium nitrate to the Lebanese army and to the Lebanese explosive, but to no avail.
Daher confirmed to CNN earlier on Wednesday that they had sent "a total of six letters to the legal authorities" but the legal officials never responded.
"The port authority should not have allowed the ship to load the chemicals in the port," Daher said.
Earlier on Wednesday, the director general of Beirut Port Hassan Kraytem told the local TV channel OTV: "We stored the material in warehouse number 12 in Beirut port in accordance with a court decision. We knew it was dangerous material, but not to such an extent." .
Source link