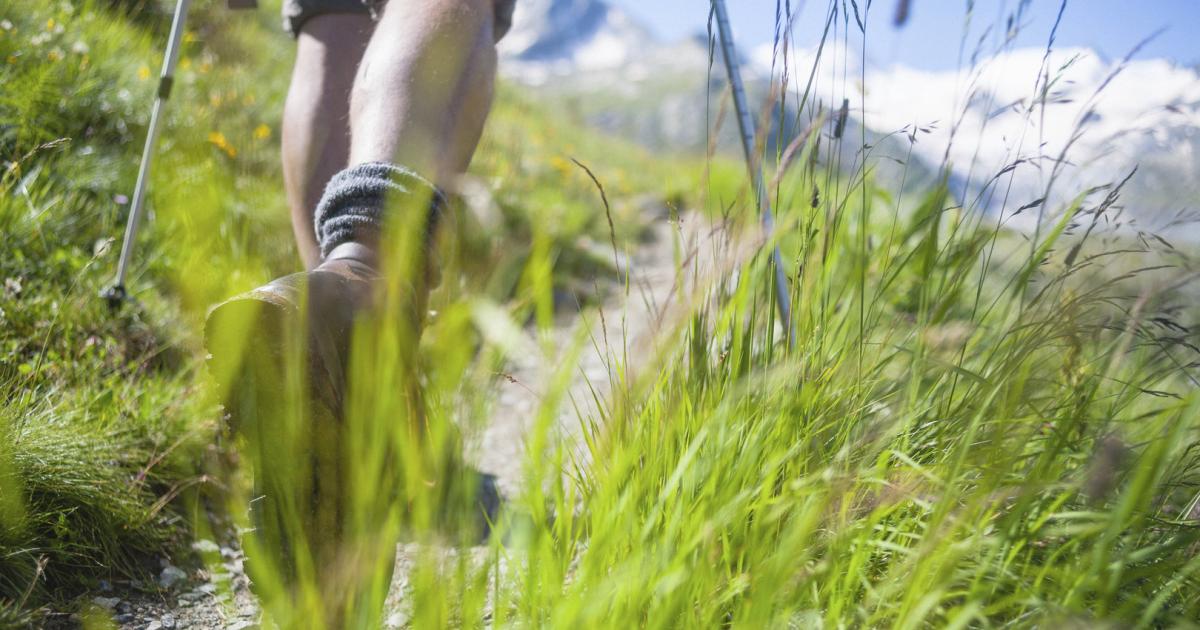 At the end of June, two women from Oberstdorf in Germany made a crossroads through Tyrol to Merano in the South Tyrol. When she returned, one of the two Bavarian women from the Memmingen area tested positive for the corona virus.
The Tyrolean authorities informed of this discovered five Covid-19 cases in the Landeck district as they tracked the route. Most of them are members of the host family in a private residence.
The holiday makers lived in five huts and accommodation in Tyrol. The authorities are currently conducting further investigations. The infected German is said to have developed symptoms during her tour around June 22 and 23. When she arrived in Merano, she traveled back to her home country, where she felt increasingly poor and could be tested.
On Thursday, the Tyrol authorities were informed of this case, according to a state spokesman. The day before, a member of the host family had already contacted hotline 1
450 because it felt sick. During the contact tracking, the authorities also came across the private landlords.
Searching for trails in the mountains
Four family members and one contact person from their environment were tested positive. Symptoms were only seen by the person who contacted 1450. Since the hiker already felt symptoms a few days earlier, it is currently assumed that the woman has not been infected in the accommodation.
According to the state of Tyrol, room lists of all the housing and shelters concerned are currently being prepared to understand if and with what other people the hikers spent the night staying in a room. All close contacts should be located and tested to prevent the spread of coronavirus.
Frequent long-distance route
Appeals from the Austrian alpine club are not affected, as Michael Larcher, head of the mountain sports department, assures upon request. The German alpine club, which runs several berths along the popular hiking route from Oberstdorf to Meran – a classic – was not available on Friday.
The case affects mountain tourism, which is particularly strongly advertised by Tyrol and other federal states, especially in the Corona crisis. "We have to be prepared for something like that. This is an issue, especially for long hikes from hut to hut, Larcher says. He appeals: "Just healthy in the mountains." Everything is done by the Alpine Club and the cottage owners, "so that summer mountain tourism is possible and to minimize the risk".
Registration on cabins
For overnight guests, there is an obligation to register at the huts. You also need to have summer sleeping bags in your luggage, as the bunks do not provide blankets during this special summer. Hikers are also encouraged to follow hygiene rules.
Source link