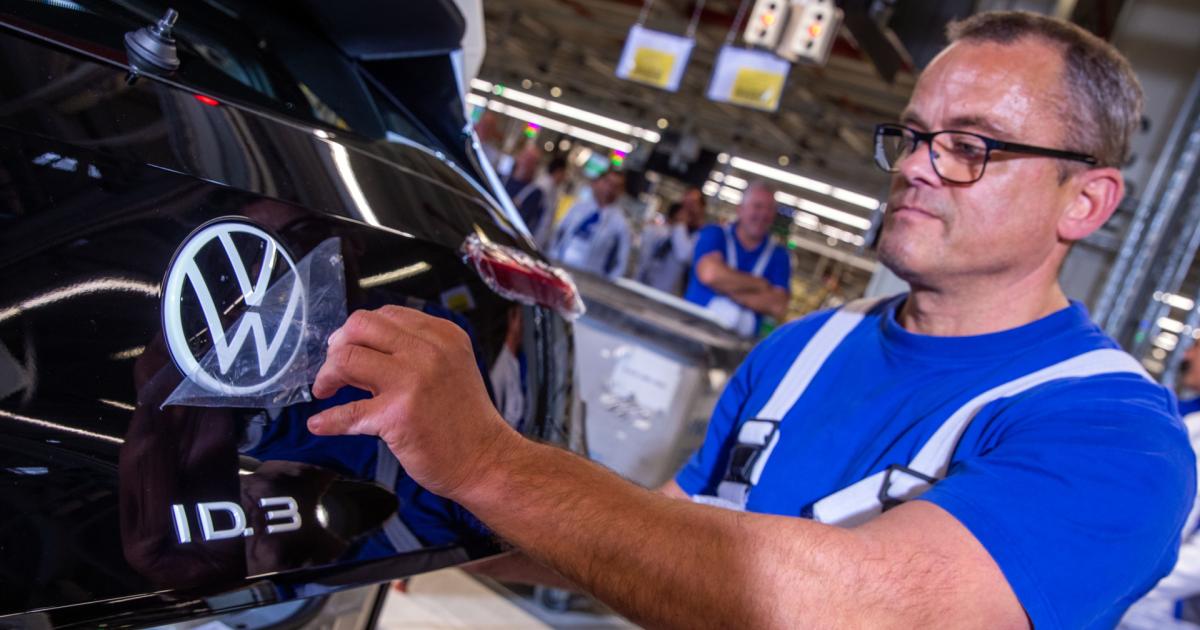 Following the interim recovery in July, the German Volkswagen group sold significantly fewer new cars in August. Compared to the same month last year, deliveries worldwide fell by 6.6 percent to 792,200 vehicles, as the company announced in Wolfsburg on Friday.
One reason for this is likely to be a one-off effect: August 2019 was strong due to early car purchases before the next level of stricter rules for emission tests in Europe in early September. In July this year, deliveries from the largest car company were only 0.2 percent in red compared with the previous year.
Overall, sales have fallen since the spring due to the corona crisis. Especially in China, the origin of the pandemic, things have been much better recently. Volkswagen reported a sales increase of 3.5 percent compared to August 201
9, but the decrease compared to the previous year of 11.6 percent is still significant.
Group-wide deliveries have been more than one-fifth (-21.5 percent) below the value for 2019 since the beginning of the year. Compared to August, the decline is particularly large in North America (-18.7 percent), Western Europe (-16.6 percent) and South America (-15.5 percent). In the Middle East and Africa, the values ​​were clearly better by plus 11.6 percent – but here the number of units sold is relatively low.
Within the group, the core brand VW Passenger Cars performed 6.5 percent worse than in August 2019. The declines at Seat (-24.5 percent) and the truck manufacturer Scania (-32.4 percent) were particularly strong. Audi was 2.4 percent in red, Skoda 6.8 percent. Things went much better at Porsche, where a growth of 7.9 percent was achieved. The other luxury brands Bentley, Bugatti and Lamborghini also sold more cars
Source link