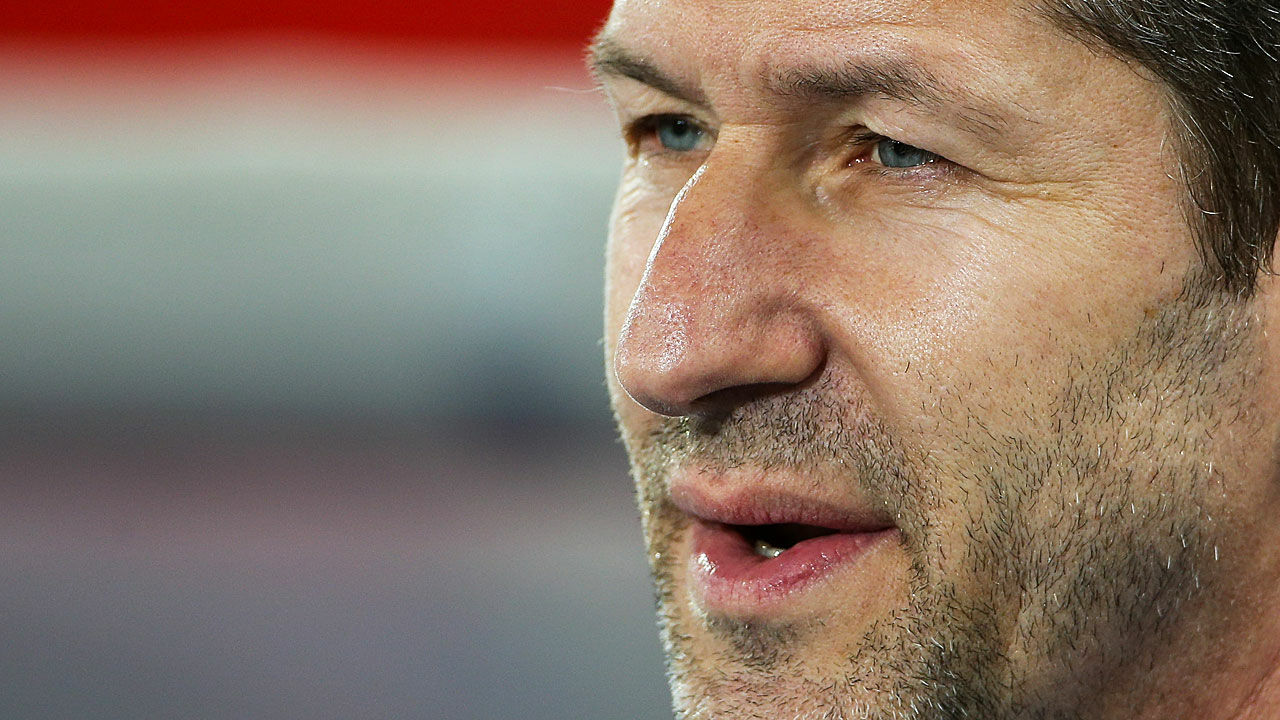 The classification of Austria's 0: 1 defeat to European Championship qualifiers against Poland was completely different.
Chief Executive Franco Foda assessed the performance as the majority in the DBP situation, predominantly positive. Too positive?
"I see the matches as I saw them, no matter how the media sees it, there are always differences, and if we do not play well I tell the players, he says 42 years old and is still about to travel to next group game in Israel regarding Poland's play in its assessment:
"We have analyzed it objectively and soberly, as I always do if we win and badly I said, we played badly, Poland was a game that was not so good, and I didn't say that, but I said we were the better team over long distances played very well in the first 25 minutes. "
Not just a strong start
Foda denies that the analysis was too much during the impression of the strongest 25 minutes:" Since we also have the first 20 minutes of the second half played well and especially in the last 15 minutes again . We had to come back again against a team that has been low, but as you know she is brutally good at the changeover game with her fast players and Grosicki as a turbo. "
Yet, it has been done, then, to make a goal against this compact defense:" But we did not try it with the crowbar, but continued trying to get the end result over the wings. Almost we would have succeeded. "
Foda:" Totally Under Control "
The ÖFB team had some good times, Poland was stronger in some steps and the opponents were definitely ahead when it came to scoring
The former Sturm-Graz coach has however, much to do with a realistic assessment of the result: "We played reasonably well but against the bottom line lost a team that everyone in the apron said:" This storm! What comes to us? What can we expect from this offensive? "We managed to keep them completely controlled with a good tactical order and good flexibility between the three, four and five chains – with only two training sessions and all the problems we had in advance. "[19659002] Foda reiterates that such games would be simple:" Against Israel we must only pick us up where we ended up against Poland only in the final stage. "
Decisive reflection:" Only we must score. "[19659014] Source: © LAOLA1.at
Peter Pfanner was elected new president of SCR Altach
Top of page » More about COMMENT_COUNT Comments
Legal information:
Comments by the user does not necessarily reflect the perception of the LAOLA1 editors LAOLA1 reserves the right
to delete comments without giving any reason, especially if it is criminal or civil law standards
violate morality or otherwise violate LAOLA1's reputation. We refer to
this context especially in our terms of use. The user cannot synonymous in such cases
Claimed claims. Furthermore, Sportradar Media Services GmbH reserves the right to claim damages claims
crimes and relevant facts.
Source link