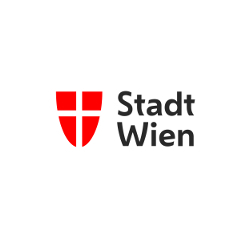 Women in Austria earn € 10,000 less than men and do more unpaid work – Action: "More time for me / for us!"
Vienna (OTS) ̵

1; Austria's entire equality day falls on October 21 this year. This means: Austrian women work "free" for 72 days compared to men this year. Men have already earned as much as women throughout the year. Women in Austria earn an average of about € 10,000 per year, or 19.7 percent less than men (based on full-time work). In 2018, the Austrian Whole Equal Pay Day was October 20. This year is an improvement of one day.

"More time for me / for us!": Fair distribution budget

Who puts in the dishwasher? Who gets the kids? Who takes down the garbage? This work is much more likely to be used by women than by men – a burden that often has a negative impact on health, social security and career opportunities. Women's Councilor Kathrin Gaal, AK President Renate Anderl and ÖGB Vice President Korinna Schumann made an action on October 21 during the motto "More time for me / for us!" Mariahilfer Strasse was aware of the pay gap and the uneven distribution of unpaid work between women and men.

With a "budget plan" to fill in, men and women can compare how much time they spend cooking, cleaning, washing and so on. He should help to organize the household work fairly.

The information event for Vienna's women's service took place in collaboration with the Women's Committee of the Austrian City Association, ÖGB women and the Labor Chamber. Information and budget for download: frauen.wien.at, arbeiterkammer.at/fairerlohn, oegb.at/frauen, staedtebund.gv.at

Gaal / Anderl / Schumann: "The goal is: Equal pay for equal work!"

"Women in Austria work 72 days unpaid compared to men this year. These current figures clearly show that there is still much to be done. We want to close the pay gap. Our goal is: Equal pay for equal work," says women's council leaders Kathrin Gaal, Chair of the Women's Committee of the Austrian Association of Cities. The Women Council leader again emphasizes the importance of making visible that women do a much higher proportion of unpaid work – and thus often more at risk than men and less free time.

And: "Women still do most of the unpaid work and take care of household chores, raise children and take care of relatives. This affects income and pension. The income gap continues in retirement. The poverty of old age still affects most women. It is alarming, "said Women's Council leader Kathrin Gaal.

" I think it is outrageous that in 2019 we still have to talk about equal pay for women and men in high-developed Austria, "says AK President Renate Anderl." The lower incomes for Women can be explained by a number of factors, including part-time work or generally lower incomes in so-called women's sectors. However, there is still an unexplained residue. "In addition, and it is not new, women do the bulk of unpaid work – households and care of children and relatives. Smart political decisions need updated information," says Anderl. "It's important to know what men and women do during the day and about the division of labor changes over time. The latest time analysis is ten years old. In addition to measures to increase women's incomes and improve work-life balance, we urgently need a new time-use study. Because you can't do good politics with bad tasks. "

Many women still come to the" glass fence "and work mostly part-time." For me, the sticking point is the so-called "unpaid work" – that is, child rearing, care and household. Because who works very unpaid, must postpone the paid work, says Korinna Schumann, ÖGB's vice president and women's chair, about. "That's why we finally need a sound social infrastructure. We cannot avoid a nationwide expansion of child care facilities in Austria with a focus on regional areas and an expansion of professional care and child care facilities. All this has long been delayed," said the OGB's vice-president

Equal Pay Day Compared to Other Federal States: Vienna Performs Best

Austria which includes Equal Pay Day falls 2019 on October 21. He compares the incomes of full-time men and women full-time.

average gross income for men in Austria is EUR 52,033, women earn an average of 41,785 gross per year, which results in minus 19.7 percent.

This year, Austrian women work "free" for 72 days in relation to men and earn an average of about € 10,000 less per year (based on full-time work).

In Vienna, equal pay will fall this year on November 9, 2019. This means that women in Vienna earn an average of 14.5 percent less than men this year (based on the average annual gross salary for full-time work). The average gross income for men in Vienna is currently € 54,654. By contrast, women in Vienna earn an average of € 46,738 gross per year – an average of € 7,900 less than men (gender pay gap: 14.5 percent).

In 2018, equal pay day in Vienna fell to the 6th 11th. Thus, there was an improvement this year for three days.

Compared to other federal provinces, Equal Pay Day 2019 in Vorarlberg this year has already fallen on September 23 (gender pay gap: 27.2 percent).
Questions and Contact:
Gerda Mackerle
Media Spokeswoman StRin Kathrin Gaal
Tel: 0676/8118 81983
Email: gerda.mackerle @ wien.gv . at
Nani Kauer
Vienna AK – Media Spokeswoman for the President
Tel: 0664/6145915
E-mail: nani.kauer @ akwien.at
Amela Muratovic
ÖGB Communication
Tel: 01/534 44-39262; 0664/88628652
Email: amela.muratovic @ oegb.at
Saskia Sautner
Austrian Cities Association – Communication
Tel: 0676 8118 89990
E- Mail: saskia.sautner @ staedtebund.gv.at
Source link