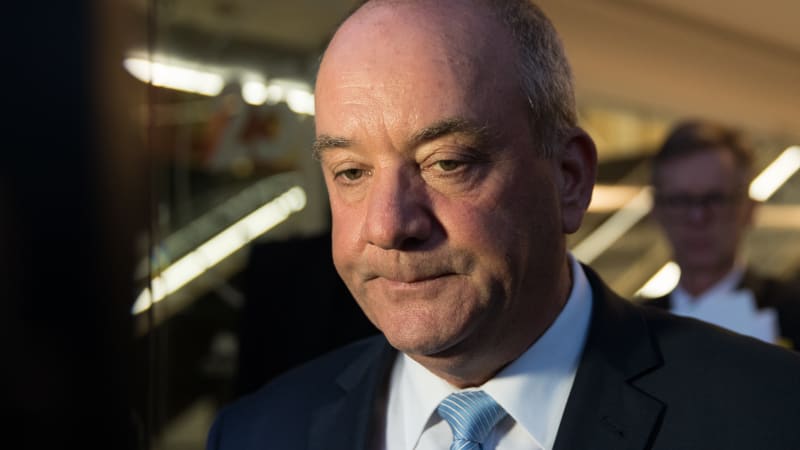 "I have half a dozen people who always seek things," Maguire told Hawatt. Mr Maguire acknowledged that he was especially close to Country Garden, a Chinese-supported developer whose Australian business manager Tim Lakos had become a friend. Country Garden can put him on the container and pay him a "couple big daily", said Mr Maguire.
But although Country Garden was not interested in projects, there was another. "I have Malaysians, the guys who build Green Square," Maguire said to Hawatt, while suggesting that it could be future work for both of them.
"I need someone to do some doorways and do some lobby work and anything. I can do all meetings and do all that."
"We have a large network now," he said. Mr. Maguire said he had a company that he could "put through" legally, but work "must be done in arm's length".
But Mr. Maguire also told the Commission that while he had applied for offers, had made possible.
Mr. Maguire told Hawatt that he had a "big" customer looking for offers.
"What I want … I just do not want to get around," he said to Hawatt.
"My customer is big, OK."
"If he is interested, my client is big and has gotten money and wants two or three DA approved projects right now."
The conversation then turned to the Commission that Mr Hawatt, being investigated too dishonestly Exercise their functions as councilors can get.
"If he will give you 1.5 percent it's not enough," said Maguire to Hawatt.
"1.5 percent is not enough enough if you know what I'm talking about."
He said 3 percent was better.
Mr. Maguire met Mr. Demian on several occasions. On one occasion, ICAC investigators photographed them with Mr. Hawatt and Country Garden's Lakos.
Demian gave Maguire a list of their potential development sites, including properties at Parramatta, Canterbury and Camellia.
Mr. Maguire said he hoped that if Country Garden was successfully established in Australia, it would make investments in his voter Wagga Wagga.
Jacob Saulwick is a city editor at The Sydney Morning Herald.
Morning & Afternoon Newsletter
Delivered Mon-Fri.
Source link