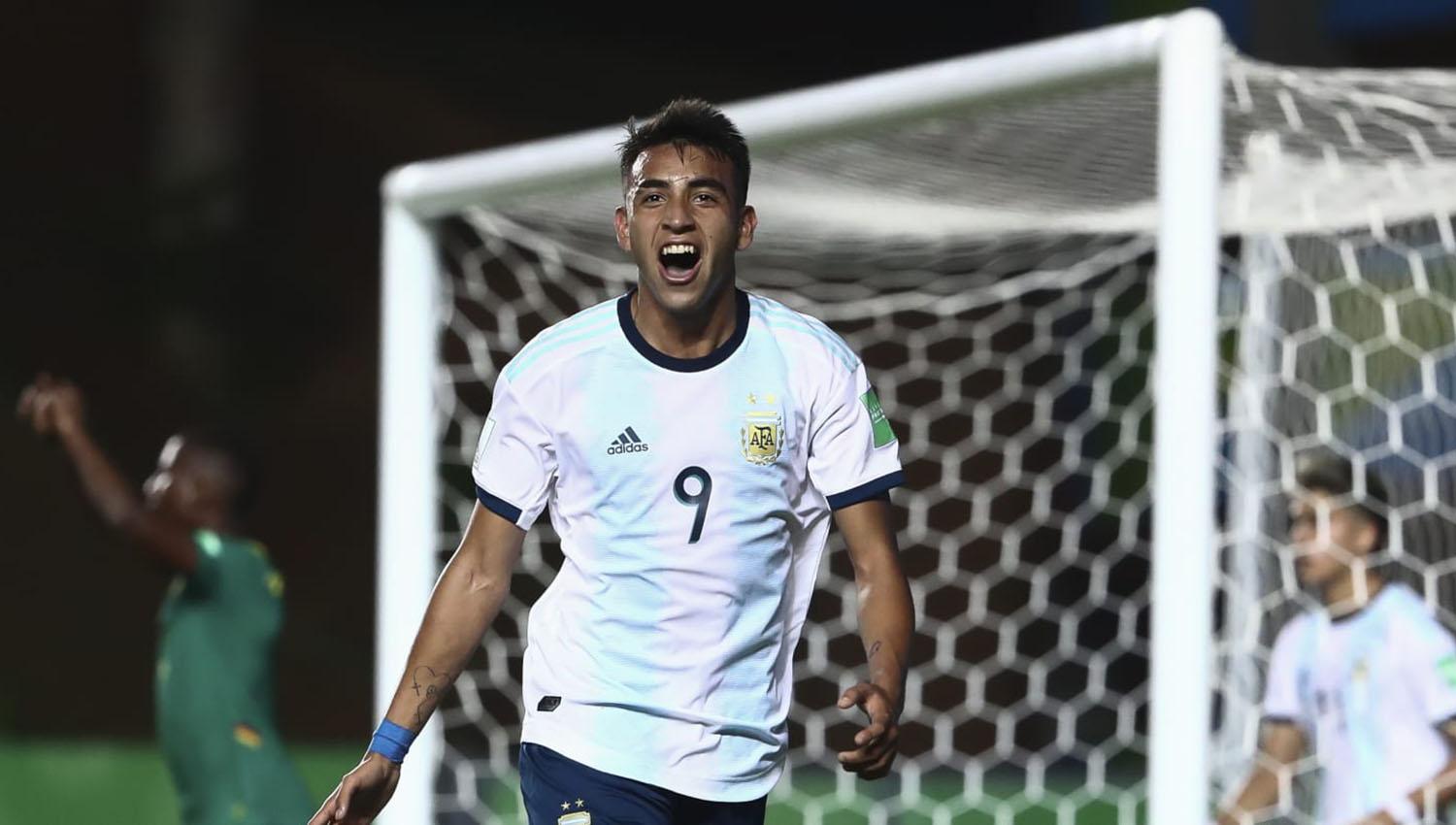 With identical results record (two wins and one draw) en route to the 16th round, Argentina and Paraguay meet at Kléber Andrade Stadium, in Vitoria (Cariacica), for a place among the eight best in the U17 World Cup in Brazil.
In the second half, Argentina won 2-1.
The match is broadcast by DirecTV Sports and Public TV.
"Albirrojo" verticalized his attacks as opposed to the game crew proposed by his rival. The procedure had a balanced development and during 26 & # 39; a passing center of Lomónico from the right was linked to Exequiel Zeballos and the ball was placed next to the stick covering the goalkeeper Ángel González .
Argentina accentuated its dominance after the opening goal and at 42 & # 39 ;, Matías Godoy was defined just before Paraguay's goalkeeper.
A free kick on the crossbar and an assuring intervention by goalkeeper Rocco Ríos Novo approached Paraguay at Paraguay at a discount , which he achieved at 13 & # 39; s final stage with an autogol of Lautaro Cano previous revision of the VAR.
Bulgaria Georgi Kabakov will be the judge with his compatriots Martin Margaritov and Diyan Valkov as assistants, while the Italian Marco Di Bello will lead the VAR system.
Guaraní Group, led by Gustavo Morínigo won Zone F by 7 points, the product of his two wins (7-0 against Solomon Islands and 2-1 against Italy) and an equal in his debut against Mexico ( 0-0).
Argentina, with the same score, finished second in Group E after a goal difference with Spain, with L as a band on the first qualifying date (0-0), defeating Cameroon 3-1 and Tajikistan 3-1.
In South America in Peru they met twice: in the previous phase they matched 2-2 and in the second match "Albiceleste" won 3-0 in the semi-finals.
"It is an advantage, because we know them well; but they to us too. In the qualifier we lost neither of the two matches against them [2-2 y 3-0]. We know how they play; they are a very physical team, "the Argentine Oro Orozco told the FIFA.com website.
The winner meets the Netherlands on Sunday, which eliminated Nigeria's pentacampeon and defeated him 3-1.
In the previous meeting, in the same scenario , Italy beat Ecuador 1-0 and meet Brazil on Monday.