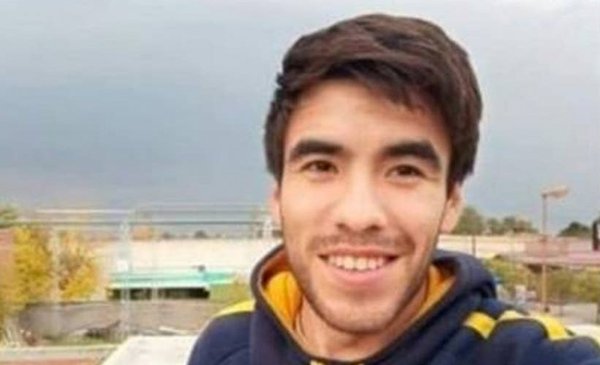 As the Bahía Blanca line began to gain momentum – with the statement of a woman who would have transferred Facundo José Astudillo Castro the day of his disappearance almost to the zoophytosanitary post – the federal prosecutor's office must put the magnifying glass on another strong testimony, taken last week. in provincial case.
It is a woman, 39, who has known Facundo since 2018 and – in her statement under oath – claimed to have seen and greeted him, at the end of May, at the door of the ex-girlfriend's house, in the neighborhood of San Martín in our city.
"Facundo is unmistakable, he is physically small, he is thin, dark-haired, his face is unmistakable,"
; GRA declared days before provincial justice finally declared itself incompetent.
The woman, according to the testimony she had access to The new.She said she has known the young man from Pedro Luro for two years and that they have "gone together" with him and his ex-girlfriend and other people.
"They attacked each other"
He described the dating relationship between Facundo and his ex as "toxic".
"They hit hard and evenly, they attacked each other," he said, making it clear that I had not seen him since the end of the summer because "they had been fighting. They had a pretty big grip and she had definitely interrupted it.
On the day of the greeting, he did not remember it exactly, although he located it "at the end of May."
"It was a weekday. I saw him chatting with … (one of the ex-girlfriend's brothers), at the door of her house, who lives a block from mine.
GRA added that he cycled to shop in a self-service store, around 20.00.


"Facundo was without a mask, with his face discovered. Facundo is unmistakable, he is physically small, he is thin, dark-haired, his face is unmistakable. I passed by and said 'hello' and he answered my greeting … (brother to the ex-girlfriend) also met me and greeted me, "said the woman.
He said he was wearing a blue dive with a hood and a jean and that the place is "well lit" because it is lit by a municipal light fixture.
When asked by the provincial instructors, GRA admitted that at this time they knew they were looking for him because his son had told him about a Facebook post and was surprised.
"I discussed it with my son and he asked me how they could find him if he was in Bahia."
He later said he contacted another brother of his ex-girlfriend, who lives in Mayor Buratovich, to let him know that he had seen Facundo and recognized as his own a WhatsApp sound in this regard.
Counterpoint
The GRA ratified in the provincial prosecutor's office what he had previously said at the police headquarters. In other words, he kept his statements in two statements.
But both Facundo's ex-girlfriend and one of her brothers – the one who was probably with the missing young man when the witness saw him – claimed that he had not had contact with the boy in Bahia, at least from April onwards.
In this case, it really is one of the two parties and this situation must be defined by the researchers.
Source link