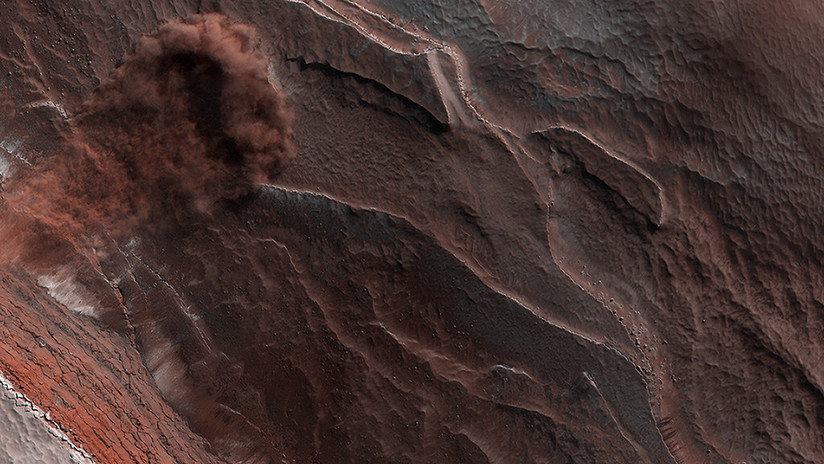 The team from the University of Arizona (USA) published a picture taken on NASA's Mars Reconnaissance Orbiter on Tuesday, which with its HiRise high-resolution camera captured a massive avalanche of ice on Mars in late May.
When sliding down a cliff more than 500 meters to the bottom, the ice blocks generated a dense cloud of reddish dust. Planetary scientist Candy Hansen explained that every year the sun shines the layers of deposits on the northern pole of Mars and with the arrival of heat breaks the ice.
The layers hidden under the ice are usually in different colors and textures, which is due to the amount of powder mixed with the ice.
If you liked it, share it with your friends!
Source link