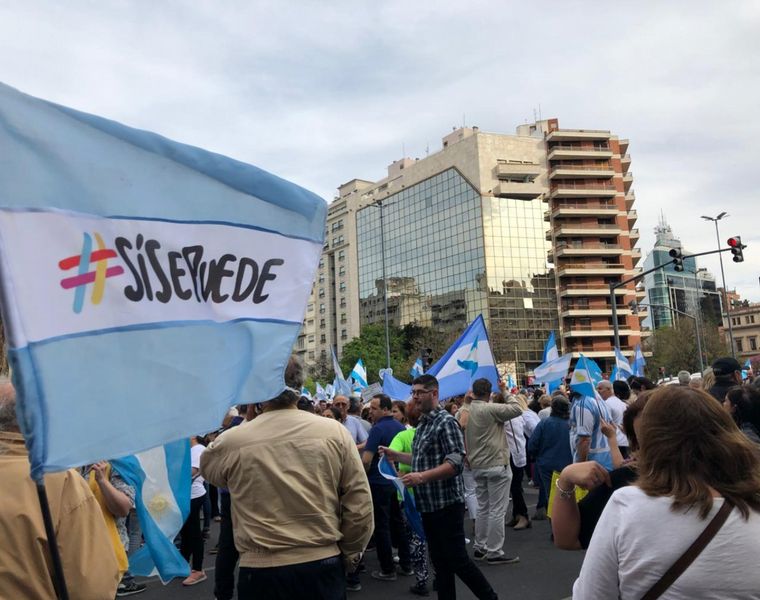 The government's supporters this afternoon concentrated in the various cities of the country, at important points, to participate in the "Million March" and to support the current president and candidate for re-election Mauricio Macri.
Although the central action, led by Mauricio Macri, takes place in the Obelisk, in Buenos Aires, the conversation was repeated in Córdoba, Salta, Mendoza, San Juan and Tucumán and in 25 other Argentine cities.
The Million March in Mendoza
In the capital of Cordoba, a crowd of Argentine flags met in front of Patio Olmos and similar marches were held in the province
in Córdoba crowd in front of Patio Olmos, while in Salta they did it in front of the cathedral, the capital and in San Juan they did it at Plaza 25 de Mayo.
In Tucumán, the concentration was held in Plaza Independencia in the provincial capital, and was convened, among other things, by deputy to Cambiemo's José Cano, who spreads a tweet with pictures of the president during a recent visit to the province.
In Mendoza, the meeting was held in Pl aza Independencia while the new governor of the province posted on his twitter account a photo with his wife Fabiana Calleja, in Million Mars in the Obelisk. Vice Governor Mario Mario Abed led a support for the president of the provincial capital.
While thousands of people gathered and marched in various locations in the province of San Luis. The main concentration sites were Pringles square in the city of San Luis, the square of San Martin in Villa Mercedes and Virrey Sobremonte square in Merlo.
In Bahía Blanca, more than a hundred neighbors moved through the center of Buenos Aires city. With Argentine flags and posters that read "Yes, it can", "Macri President", among others, the neighbors called themselves in Rivadavia square, in front of the palace.
Similarly, samples were taken of agricultural sector support, such as the march of Charata tractors to Las Breñas, in Chaco and another similar in Santa Fe.
In social networks (especially Twitter), it was strongly installed during the afternoon with the trends "Obelisco" and "# 1
9OLaMarchaDelMillón".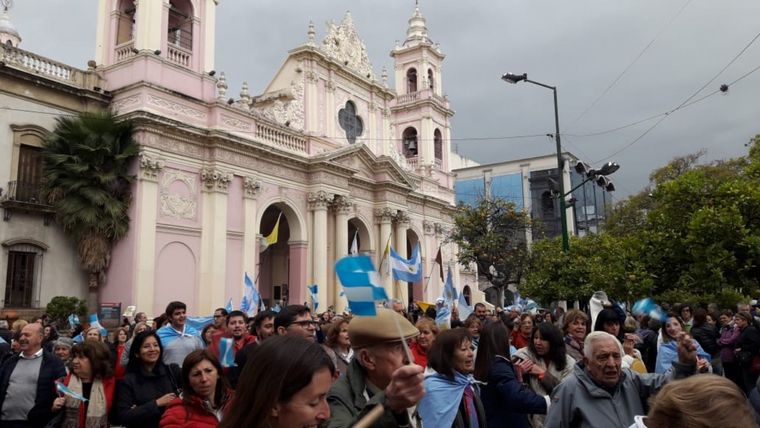 The Million Million in Salta
The governing party faces the challenge of gathering one million people in the Obelisk to give a new flight to the Macri-reelectionist project and he is excited to be able to emulate the act that former President Raúl Alfonsín performed on October 26, 1983 in the same place.
On the stage, he will be accompanied by Buenos Aires Governor María Eugenia Vidal, Buenos Aires Governor, Hor acio Rodríguez Larreta and Civic Coalition Leader, Elisa Carrió, as well as national ministers and official candidates from across the country.
Million March in Tucumán