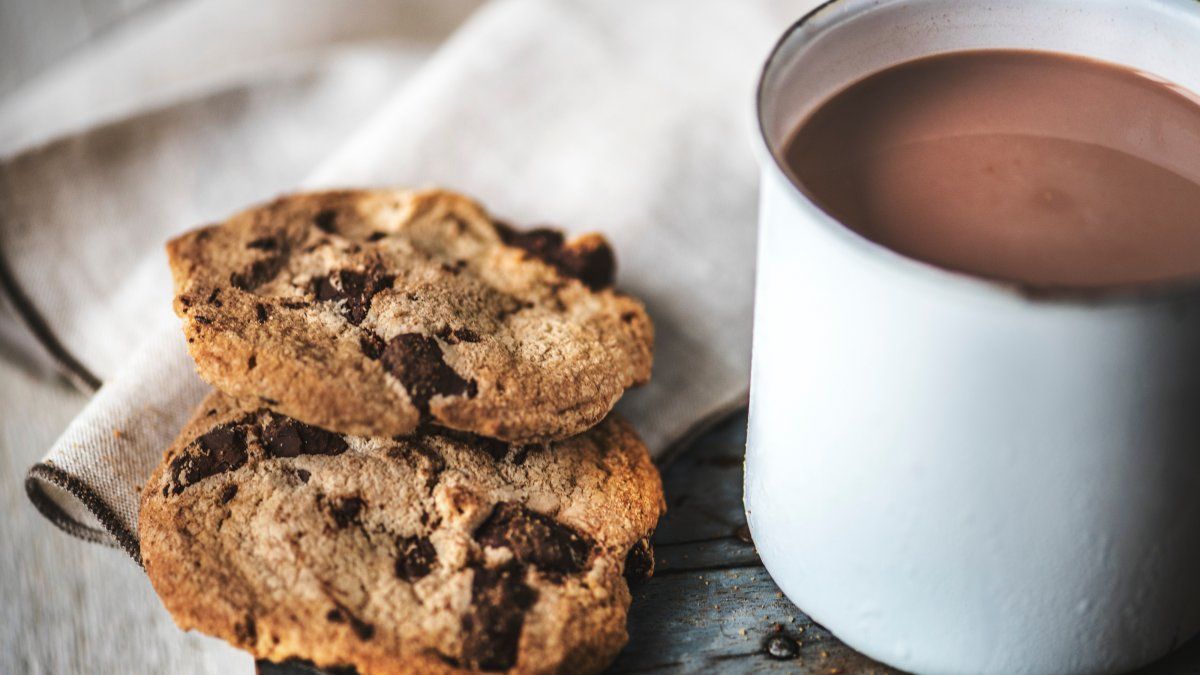 The study was conducted by the Institute of Technology at the Universidad Argentina de la Empresa (UADE) in order to know eating and physical activity habits during isolation.
The surveys were concentrated in the city of Buenos Aires and greater Buenos Aires and were divided into two periods: 1,063 responses between March 31 and April 9, during the first phase of quarantine, and 1,223 between April 13 and May 10.
The study found that more than 80 percent of those surveyed left their homes at least once, with an increase of 15 to 22 percent in departures as "a way to clean up."
When it comes to eating habits, the habit of "eating out of boredom"

; and it even doubled from one step to the next, while most made "food preparations" which they usually did not.
In turn, friend is the preferred infusion and more than half of those who consume it share it with the people they live with during quarantine.
On the other hand, 60 per cent of those consulted were accustomed to exercising before isolation, and just over half continued after the national government measure, while a fall of 5 per cent was recorded. one period to the other.
Finally, the report claimed that there is an increase in the use of technology to share lunches or dinners with family and friends practically due to the impossibility of doing so in person.
Diego Sivori, Bachelor of Nutrition and Head of the Bachelor of Nutrition at UADE, Gabriel Santangelo, Pediatrician and master's degree in public health and Ayelén Borg, a degree in nutrition and a university professor, offered a number of recommendations:
I stayed at home! Avoid or limit your shopping trips. It is important that we all reduce our trips, especially people over 60 years.
Take advantage of home delivery and virtual purchases: this option can replace an output. It is important to identify if the companies we buy usually have this service in the neighborhood that can help us stay delivered and avoid unnecessary exits. Many companies do not have websites but take orders by phone or messages.
Plan your diet: In this way you can make a good purchase with everything you need for several days and thus avoid frequent departures. At the same time, planning is important to prevent food from becoming ugly and having to be thrown away.
Do not stop cleaning up your purchases: When you return from the street or when you receive goods, it is important to clean everything that comes into the home. It is important to disinfect bags, trays and various packages such as canned goods, bottles, etc. and the worktops on which they have encountered things.
Take advantage of the freezer! Many vegetables can be stored in the freezer and thus increase shelf life, which prevents us from having to go out and buy fresh food all the time.
You will eat out of boredom, make it healthy. It is important to also plan this snack for boredom, small portions can help us eat healthy: fruits that have already been peeled in the fridge, dried fruits, pieces of boiled and cut meat, raw vegetables like cherry tomatoes, celery, carrots can help us to make these snacks.
Take advantage of your free time to cook homemade meals and try new recipes. A large majority pointed out that they have cooked preparations that they usually did not do as a leisure activity.
I kept choosing water! Moisturizing well is important during this period and doing it with water is always the best option. If you went for vegetables, do not forget to buy oranges, grapefruits and / or tangerines as you can make the best natural juices. A classic juice is a very good base to combine with honey, mint, ginger or rosemary.
It's not time to share your friend! This infusion is still our favorite but today we have to create a new habit, a friend for everyone, let's share the moment and the water, but everyone with their friend.
It is important to take care of your food finances, many have discovered higher food expenses.
Do not stop moving! We find that people who do physical activity are looking for a way to continue that activity at home. We recommend that you look for different ways to move around your house.
Source link