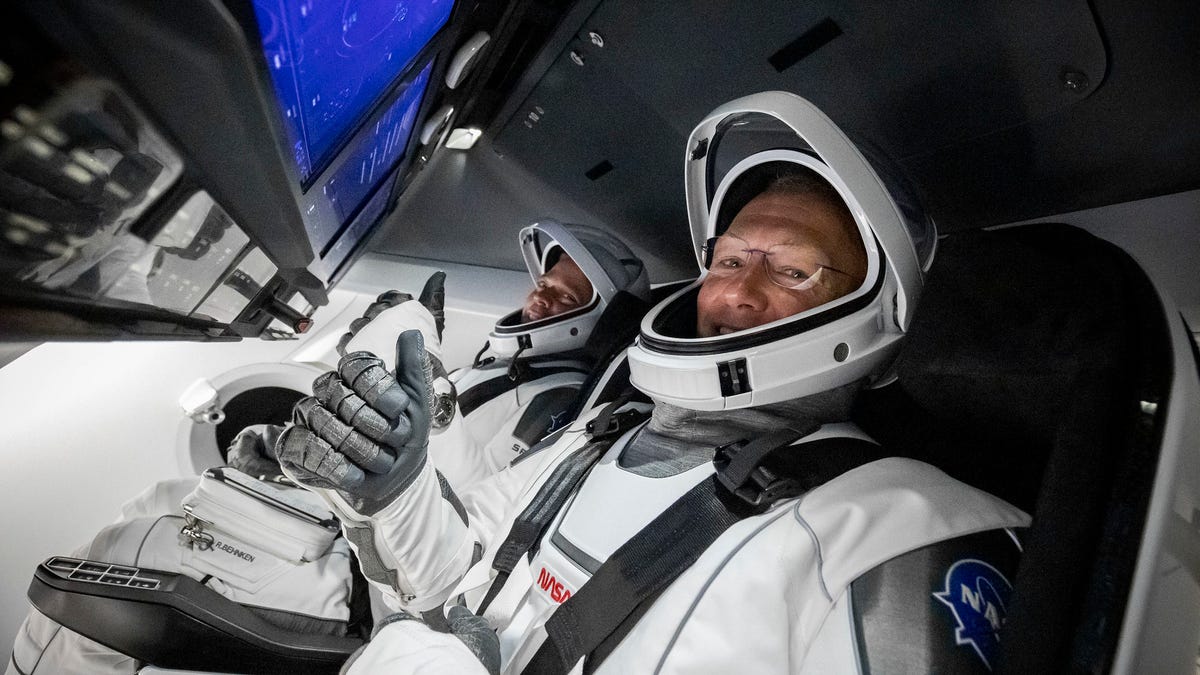 Sunday, August 2 the astronauts Bob Behnken and Doug Hurley they returned to Earth after spending a few months aboard the International Space Station. It was the first return trip aboard the spaceship Crew Dragon from SpaceX, and the astronauts have wanted to explain how the journey felt in this new spaceship.
Said Behnken below one conference Print that the ship lived up to its name, "Dragon", because both in its ascent to space and in its return to Earth, it sounds practically like that fantasy animal. According to the astronaut, "the kite jerked and snuck hard on the way to orbit, it felt like we were really traveling on a kite." The descent also felt alive and exciting.
The astronauts explained that they recorded sound to try to record the sound from the ship during the descent, as it sounds different than you might expect from a machine. "It does not sound like a machine, but like an animal. As if an animal were going through the atmosphere, puffing with the sound of the propellers and the atmospheric noise. "
Bob Behnken also commented that the move from the International Space Station to the beginning of re-entry into the atmosphere was quite smooth, and he only felt hectic during the descent, which could be expected. After all, during re-entry into the atmosphere, the spacecraft reached about 1,900 degrees and braked enough to distribute the series of parachutes that made it possible to sink smoothly into the sea. According to the astronaut, all stages of descent can be felt in a way on the ship. For example, the moment a part of the ship separates just before disembarking, he compares it to feeling like someone hit the back of his seat with a baseball bat.
Crew Dragon's return to Earth, called the Endeavor by Astronauts (for the space shuttle that both Behnken and Hurley previously traveled), was a success and "no surprises", according to the astronauts. SpaceX and NASA are now conducting tests on the spacecraft to complete the manned spaceflight certification process. SpaceX's idea is to have everything ready to send astronauts back to the International Space Station aboard one of its rockets and spaceships during the month of September.[via[via[via[víaVerge]
Source link