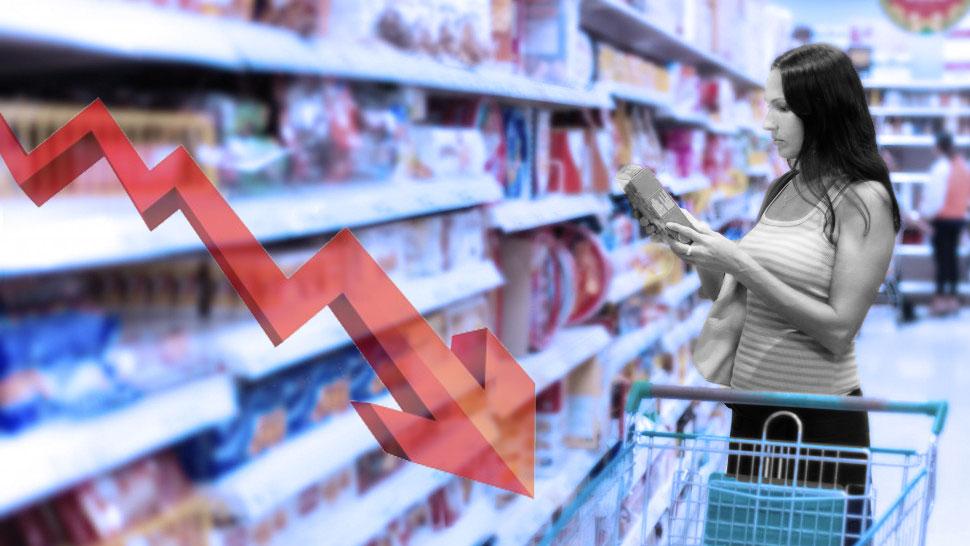 Low consumption, taxation and, in some cases, rental prices add a combination box that holds the trade in a critical situation. So far this year, 100 employees have lost their jobs and it is expected that there will be more in the coming months.
"Most of the dismissed workers performed functions in wholesale markets in the southern part of the city and also a call center. They fall into gout," confirmed the reference for trade with workers in the province, César Guerrero .
In agreement with Guerrero, the Salta Chamber of Commerce (19459004) Rubén Barrios (19459005) declared the sector experiencing an alarming dichotomy. "Taxes, rents and even gasoline increased but sales went down. In February and March this year the case was very abrupt, but this decline in sales comes from 201
6. We are in a critical situation," says Barrios.
Inflation, which has reached 25.4% over the past 12 months, affects consumers' purchasing power and therefore harms businesses. "People consume less or directly choose to look for other options. This last time, for example, closed many premises due to the small sale," Barrios stressed.
Guerrero also stressed that before the first crisis, the first thing the owners of the stores decide is to reduce staff. "Many people live in a situation of uncertainty, as 100 employees have lost their jobs so far this year," he confirmed.
On the other hand, workers who are active receive a salary that does not coincide with inflation. "The minimum wage scale is $ 18,000 and this year will be an increase of 15%. In April, the first% 10 will be charged. From the government, they announce that they will lower inflation but the reality is that everything is increasing," pointed out syndican president as the core of trade workers.
Supermarket sales did not exceed inflation in 2017
Salt's supermarkets could overcome the cumulative inflation index in September and November in 2017. The maximum sales level occurred in December with more than USD 821 million of the Total sales at current prices.
During 10 of 12 months 2017, however, the percentage variation of sales compared to the previous year was always below accumulated inflation.
In that sense, the period with the biggest difference was January 2017: sales increased by 18.6% while cumulative inflation was 37.7%. It was the super that lost 19.1% during that period.
The trend declined in the next few months until they reached the calmest numbers at the end of the year, but in January the difference returned to mark a peak close to the five points for shopping center losses.
Source link