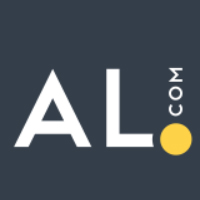 Alabama is one of seven states where the adult obesity rate is at or above 35 percent, according to a new study.
Obesity Status 2018: Better Policy for a Healthier America, published by the Trust for America's Health and Robert Wood Johnson Foundation, showed that 48 states have obesity of 25 percent. At least 20 percent of adults are overweight in each state, the report shows.
In Alabama, the obesity action is 36.3 percent. The other six states where obesity amounts to 35 percent are:
West Virginia – 38.1 percent
Mississippi – 37.3 percent
Oklahoma – 36.5 percent
Iowa – 36.4 percent [19659002] Louisiana – 36.2 percent
] Arkansas ̵
1; 35 percent
This year, Oklahoma and Iowa are for the first time posted overweight rates over 35 percent; Arkansas, Louisiana, Mississippi, West Virginia and Alabama also reported higher than 35 percent last year.
Only two states – Hawaii and Colorado – and the District of Columbia had adult obesity below 25 percent in 2017.
The obesity of each state is below:
1. West Virginia – 38.1%
2. Mississippi – 37.3%
3. Oklahoma – 36.5%
4. Iowa – 36.4%
5. Alabama – 36.3%
6. Louisiana – 36.2%
7. Arkansas – 35.0%
8. Kentucky – 34.3%
9. Alaska – 34.2%
10. South Carolina – 34.1%,
11. Ohio – 33.8%
12. Indiana – 33.6%
13. North Dakota – 33.2%
14. Texas – 33.0%
15. Tie Tennessee and Nebraska – 32.8%
17. Missouri – 32.5%
18. Kansas – 32.4%
19. Michigan – 32.3%
20. North Carolina – 32.1%
21. Wisconsin – 32.0%
22. South Dakota – 31.9%
23. Delaware – 31.8%
24. Tie Pennsylvania and Georgia – 31.6%
26. Maryland – 31.3%
27. Illinois – 31.1%
28. Virginia – 30.1%
29. Rhode Island – 30.0%
30. Arizona – 29.5%
31. Oregon – 29.4%
32. Idaho – 29.3%
33. Maine – 29.1%
34. Wyoming – 28.8%
35. Tie Minnesota, Florida and New Mexico – 28.4%
38. New Hampshire – 28.1%
39. Washington – 27.7%
40. Vermont – 27.6%
41. New Jersey – 27.3%
42. Connecticut – 26.9%
43. Nevada – 26.7%
44. Massachusetts – 25.9%
45. New York – 25.7%
46. Tie Montana and Utah – 25.3%
48. California – 25.1%
49. Hawaii – 23.8%
50. District of Columbia – 23.0%
51. Colorado – 22.6%
Source link