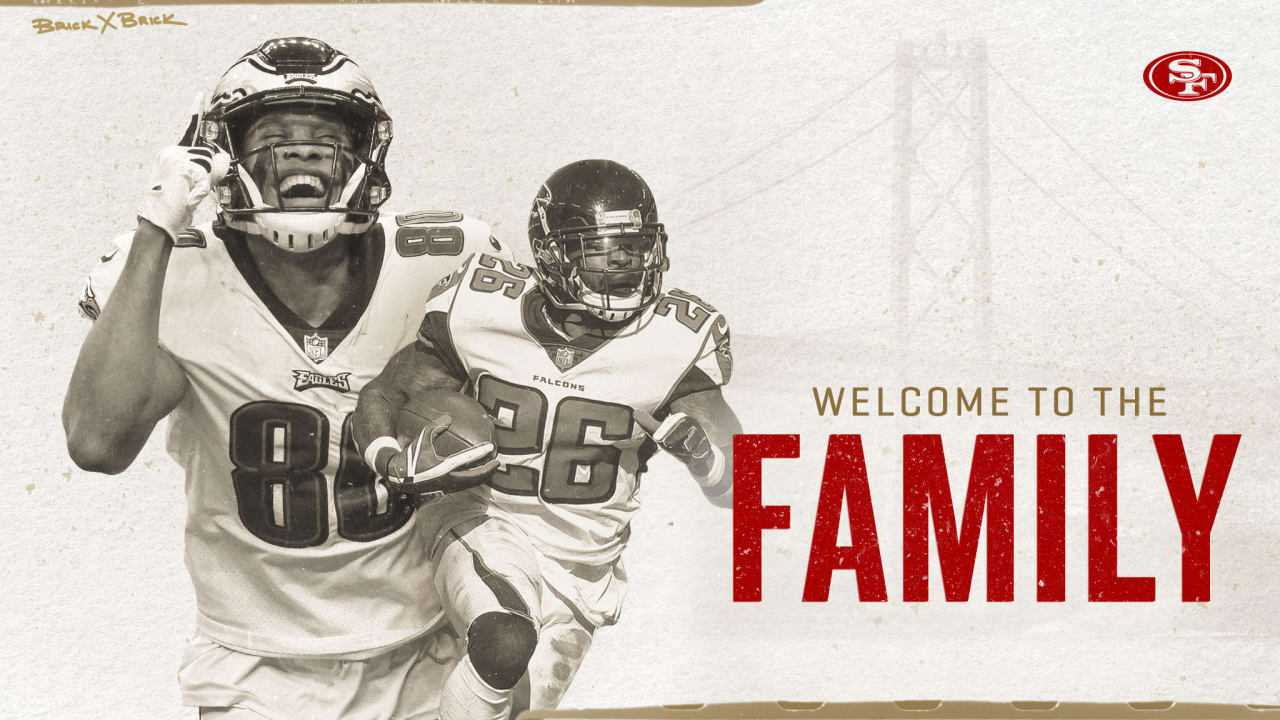 San Francisco 49ers announced on Thursday that they have signed RB Tevin Coleman for a two-year deal and WR Jordan Matthews for a one-year deal.
Coleman (6-1, 210) was originally created by the Atlanta Falcons in the third round (72th overall) of the 2015 NFL Draft. During the last four seasons with Falcons (2015-18) he performed in 56 matches (20 starts) and recorded 528 carrying 2,340 meters and 18 touchdowns while adding 92 receptions for 1,010 yards and 11 touchdowns. Coleman has also appeared in five post-season games and played 53 carries 234 meters and a touchdown as well as 1
1 receptions for 105 meters and two receiving touchdowns.
Last season, Coleman came in all 16 games (14 starts) with Falcons, where he ended up with career heights in berries (167) and highways (800) to follow four touchdowns. He reunited with head coach Kyle Shanahan and back back coach Robert Turner Jr. who worked with Coleman 2015-16. In 2016, he rushed for 520 yards and eight touchdowns on 118 berries and added 31 receptions for 421 yards and three touchdowns.
A 25-year-old native of Oak Forest, IL, Coleman attended Indiana University, where he appeared in 33 games for Hoosiers and recorded 452 rushes for 3.219 meters (7.1 average) and 28 touchdowns.
Matthews (6-3, 215) was originally drafted by the Philadelphia Eagles in the second round (42th overall) of the 2014 NFL Proposal. During his five-year NFL career with the Eagles (2014-16 and 2018) and Buffalo Bills (2017), he has registered 270 receptions for 3 255 meters (12.1 average) and 22 touchdowns. In 2018, Matthews signed with the New England Patriots as a free agent on April 6, 2018. After he was released from New England on August 7, he again signed with the Philadelphia Eagles on September 19 where he appeared in 14 matches (three starts) and registered 20 receptions for 300 meters and two touchdowns.
A 26-year-old native of Madison, AL, Matthews attended Vanderbilt University. In four years with Commodores (2010-13), he played in 51 matches (37 starts) and completed his career as a full-time SEC in Reception (262) and Reception Lines (3,759) and was a school management 24 receiving touchdowns.
Source link