"Jeopardy!" contestant James Holzhauer has marked another major milestone on the game program.
The 34-year-old won Friday's episode of "Jeopardy!" With a total of $ 74,400, making it their 27th straight victory. Holzhauer's total profits have now been raised to $ 2,065,535.
The professional sports player from Las Vegas is the second person in the show's history to earn more than $ 2 million in regular (non-tournament) games.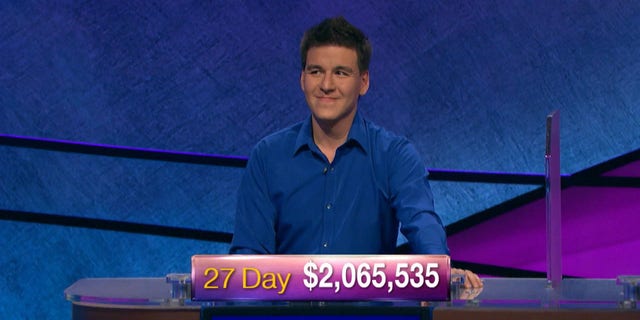 [Jeopardy Productions, Inc]